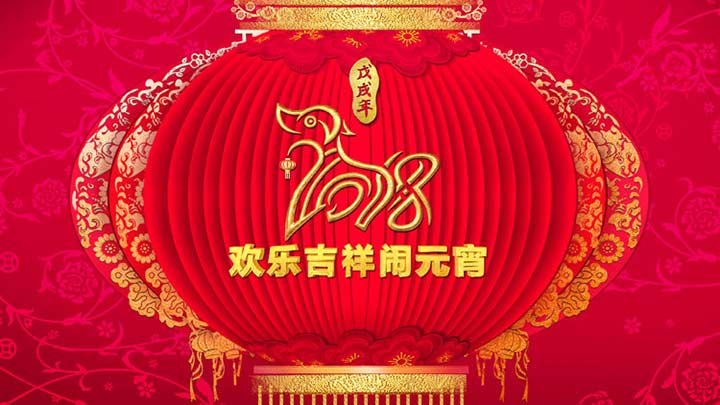 On 15th of Feb, the Chinese are celebrating the Chinese New Year- the Spring Festival. And 2018 is the Year of dog.
Spring Festival is the MOST important festival for the Chinese people and is when all family members get together, just like Christmas in the West. Billions of people living away from home go back, becoming the busiest time for transportation systems about half a month from the Spring Festival, we call it " Spring Festival Rush".
The Spring Festival falls on the 1st day of the 1st lunar month, often one month later than the Gregorian calendar. It originated in the Shang Dynasty (c. 1600 BC-c. 1100 BC) from the people's sacrifice to gods and ancestors at the end of an old year and the beginning of a new one.
Strictly speaking, the Spring Festival starts every year in the early days of the 12th lunar month and will last till the mid-1st lunar month of the next year. Of them, the most important days are Spring Festival Eve and the first three days. The Chinese government now stipulates people have seven days off for the Chinese Lunar New Year. According to custom, each family will stay up to see the New Year in.
People attach great importance to Spring Festival Eve. At that time, all family members eat dinner together. The meal is more luxurious than usual. Dishes such as chicken, fish and bean curd cannot be excluded, for in Chinese, their pronunciations, respectively "ji", "yu" and "doufu," mean auspiciousness, abundance and richness. After the dinner, the whole family will sit together, chatting and watching TV. In recent years, the Spring Festival party broadcast on China Central Television Station(CCTV)
is essential entertainment for the Chinese both at home and abroad.
Waking up on New Year, everybody dresses up. First, they extend greetings to their parents. Then each child will get money as a New Year gift, wrapped up in red paper. People in northern China will eat jiaozi, or dumplings, for breakfast, they think "jiaozi" in sound means "bidding farewell to the old and ushering in the new". Also, the shape of the dumpling is like gold ingot from ancient China. So, people eat them and wish for money and treasure.
Anyway, the essence Chinese New Year can't be concluded in sheets of paper, if you're interested in this great country's culture, you can also check "Chinses New Year" on Wikipedia, there are more details.