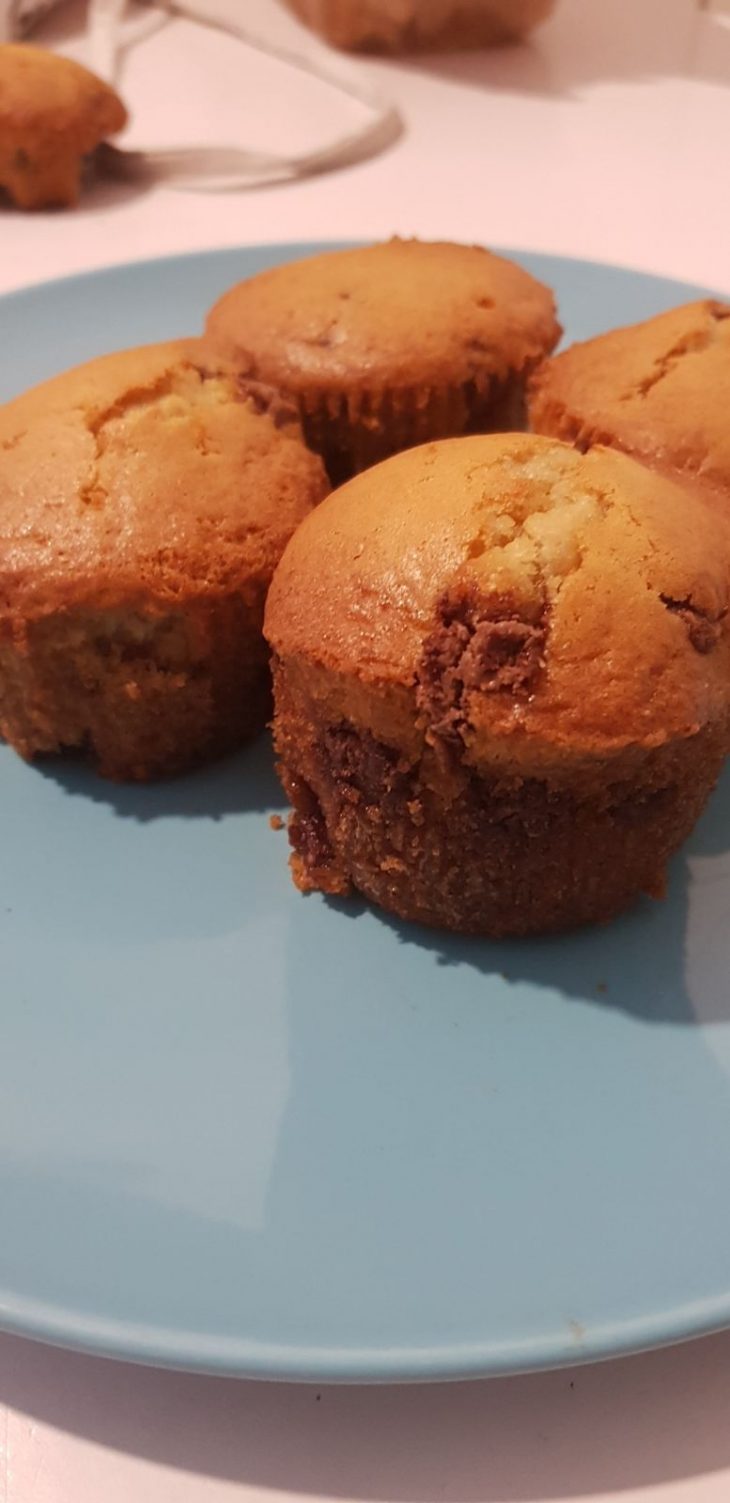 Cook time: 20 min
Total time: 30 min
Serving: 12-14 pcs
Ingredient:
380g all-purpose flour
1tbsp baking powder
1tsp baking soda
1tbsp vanilla sugar or (vanilla extract)
275g Chocolate chips
200g sugar
0,5tsp salt
2 large eggs
114g unsalted butter (melted and cooled)
250ml milk
Instructions:
Preheat the oven 220celsius and spray the muffin tray with non-stick cooking spray or line it with parchment paper.
Get a large bowl and mix all the dry ingredients. The flour, salt, baking powder, vanilla sugar, baking soda and chocolate chips. Set it aside.
In a medium bowl, whisk together the eggs, the melted and cooled butter, milk and sugar.
After you are ready with whisking, get a spatula and start slowly adding the dry ingredients gently until it's just combined.
Now divide the muffin mixer into 12-14 cups and bake at 220celsius for about 5mins. Then reduce the oven temperature to 190celsius and continue to bake for 12-15 mins.
To check if its ready use tooth stick or pasta insert into muffins and see if its clean.
Make sure you don't overbake the muffins, so it doesn't get dry.

Latest posts by Hafsa Farah (see all)