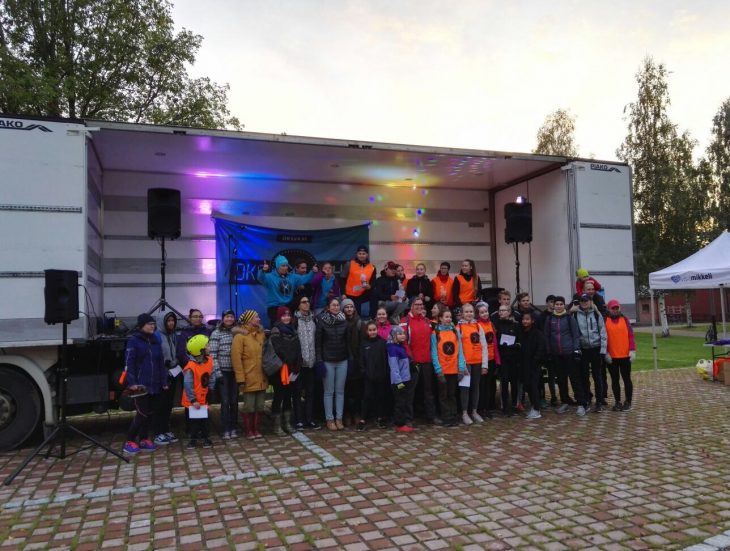 Digital Quest around Mikkeli, 15-16 September
Do you think you know Mikkeli well enough? DKS Quest will make you doubt!
Already fifth time activists have organized the Digital City Adventure Quest which challenged people to bike or walk around the city for 24 hours searching for the special checkpoints located all around Mikkeli. To find the locations you needed to solve the tasks and follow the map in the mobile application. The winner got 1000 euro gift card for traveling and the active participants had a chance to try Bungee Jumping for free.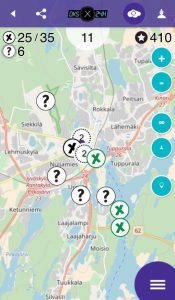 Which place in Mikkeli would you think about if you see «TITO xx.xx-xx 13.4 -88»? Jimi Roos, the winner of 2016 and 2017, says it was the hardest task with searching for the clue for 6 hours at rainy night and finally solving the puzzle in the pet`s cemetery in Kalevankangas. To win the game Jimi needed not only to come up with the solutions really fast but also build a strategy beforehand. Though even prepared he biked more than 50 kilometers around the city.
«I biked at least 50km and my mates around 75km, so I would say I was the brain of the group and they were the muscles» – the winner of the DKS Quest.
The checkpoints were created by Saara Vauhkonen, XAMK Master Degree student. It took around two months to plan all 30 checkpoints and make the game alive. Saara believes the most awesome experience of this process was to see more than 100 people playing and enjoying the game and the most challengeable part was the technical side with running up the application all the time.
Be part of the Quest next year either as a participant or as a team member next autumn. Prove that you know Mikkeli like the back of your hand!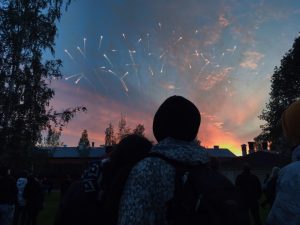 Latest posts by Daria Chekalskaia (see all)