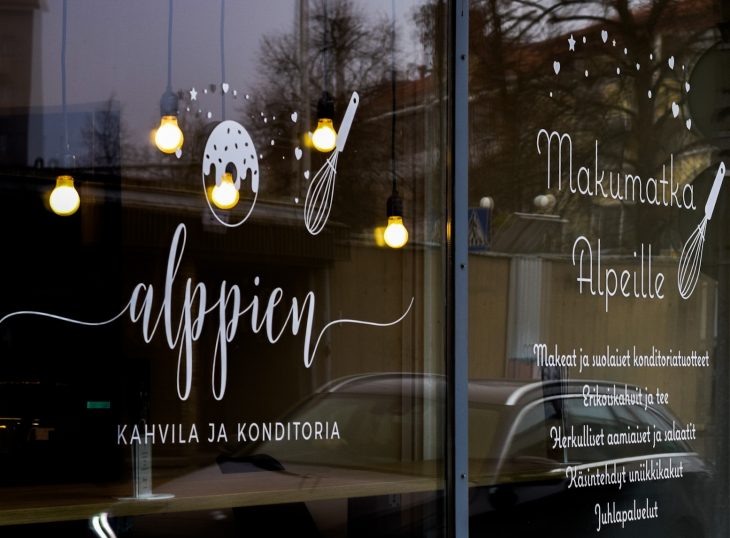 Editorial: Alppien Coffee and Pastry Shop in Kouvola
Have you ever been to Alppien? If no, this article is for you! I visited this coffee & pastry shop this week and had a small conversation with its owner. Her name is Sasa Arhar and today you will get acquainted with this lovely place!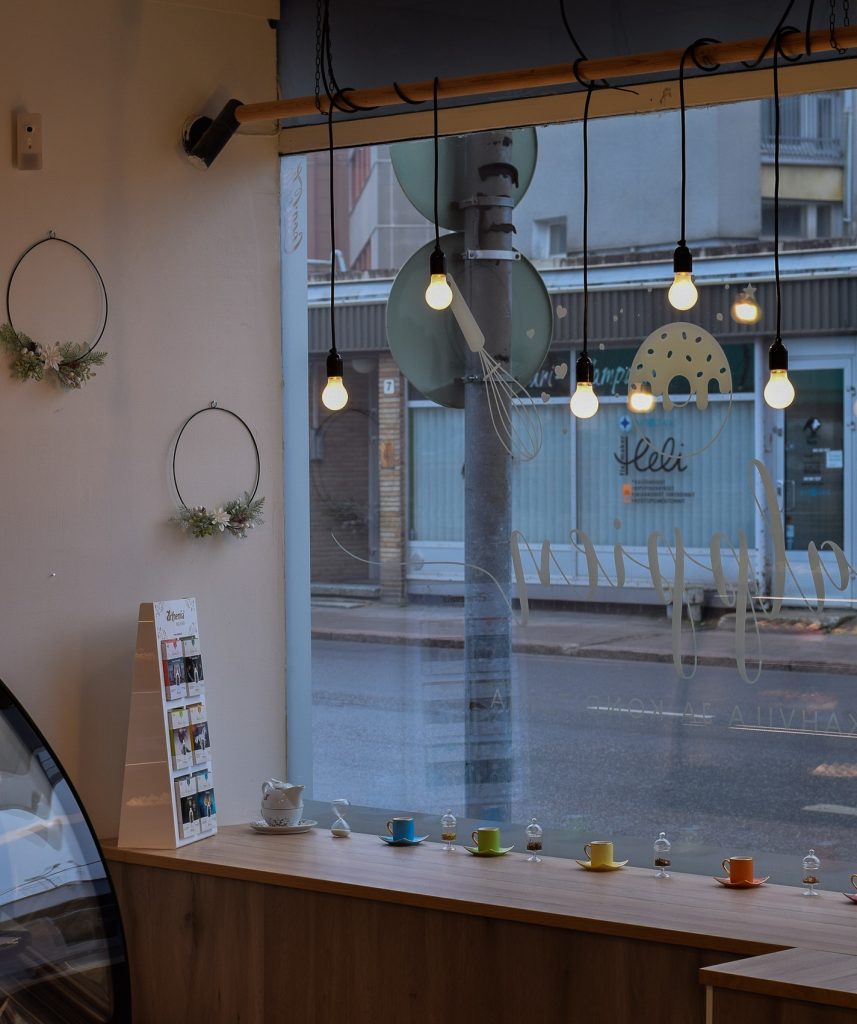 Sasa Arhar is a Slovenian young woman. She moved to Kouvola seven years ago with her boyfriend he was an ice hockey player and when Sasa was searching for a job, she was not able to find it due to she did not know the Finnish language at all at that moment. Finally, in Finland Sasa found her first job as a cleaner but after some time when she was pregnant and knew Finnish well, Sasa decided what she did not want to be a cleaner anymore and started working in Sinuhe Bakery Shop.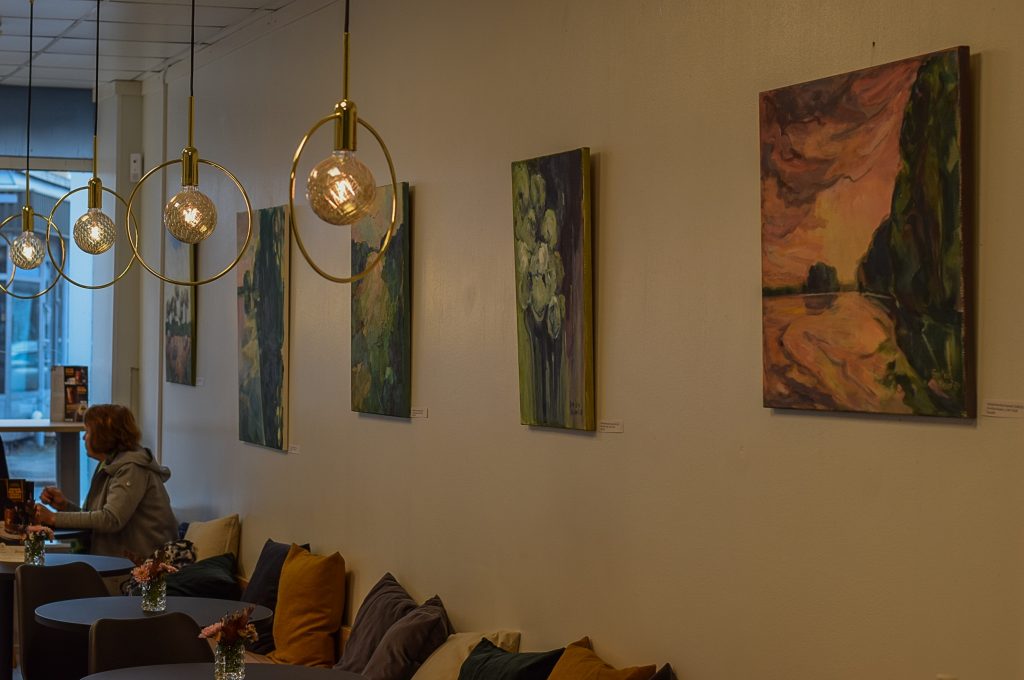 Baking and making cakes was her life passion. When Sasa was little she was fighting with her mother due to she was interested to bake something that she liked on her own. After moving to Kouvola Sasa's friends told her: " You should open some bakery shop or something like that because you love to do it so much " and when Sasa was working in Sinuhe and it came to a decision that the bakery would close down and move to Lahti. After that, her friends told her that now it is time to open her own business and Sasa decided to do it.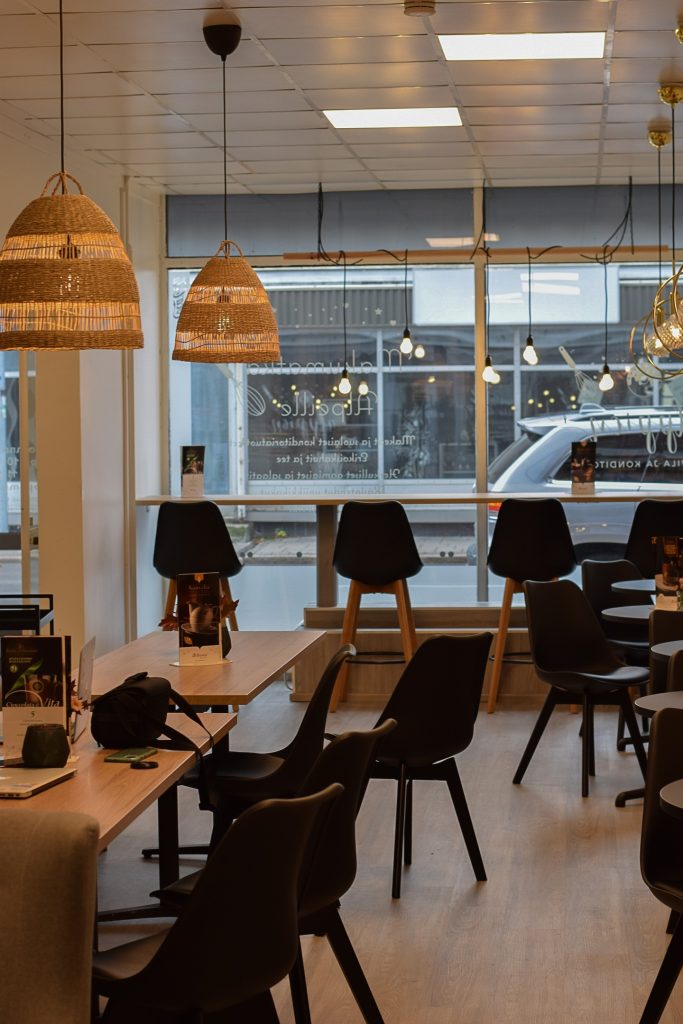 Alppien was founded in 2019 and the place there is this coffee & pastry shop is located now was needed a total renovation. After the renovation was finished, the coronavirus pandemic was started so it was impossible to open the Alppien. Sasa was waiting three months and only after that she open this coffee& pastry shop and things went well, but now with new lockdown rules, it is quite empty in Alppien.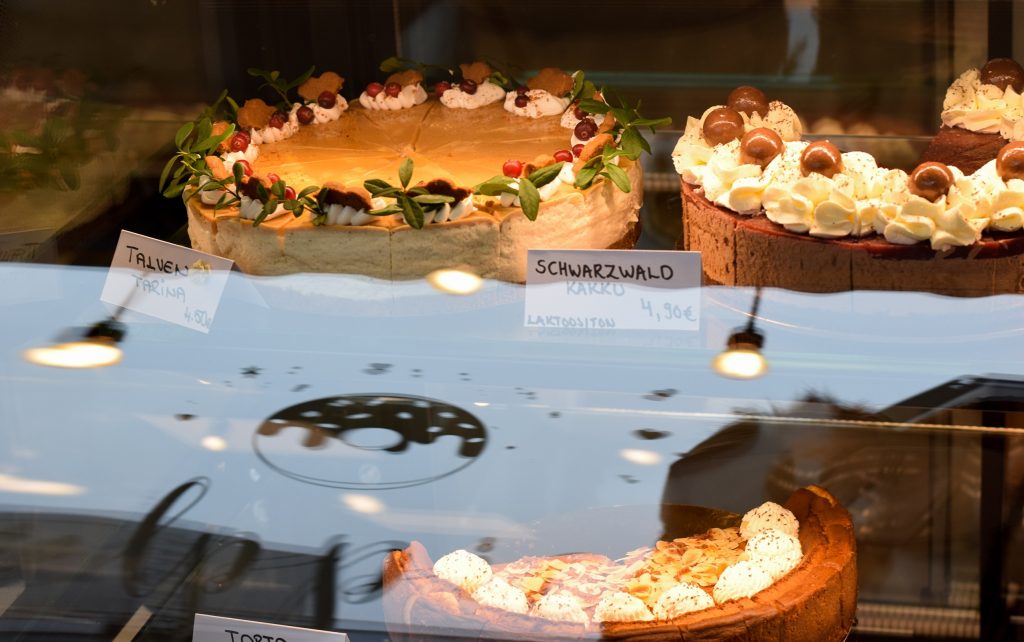 Alppien is called so because the desserts which are made here are baking in countries next to the Alps. There you can find Italian-style desserts, French sweets, Austrian desserts, etc. Thus, this is a new type of coffee & pastry shop in Kouvola where you can become acquainted with multicultural desserts and coffee.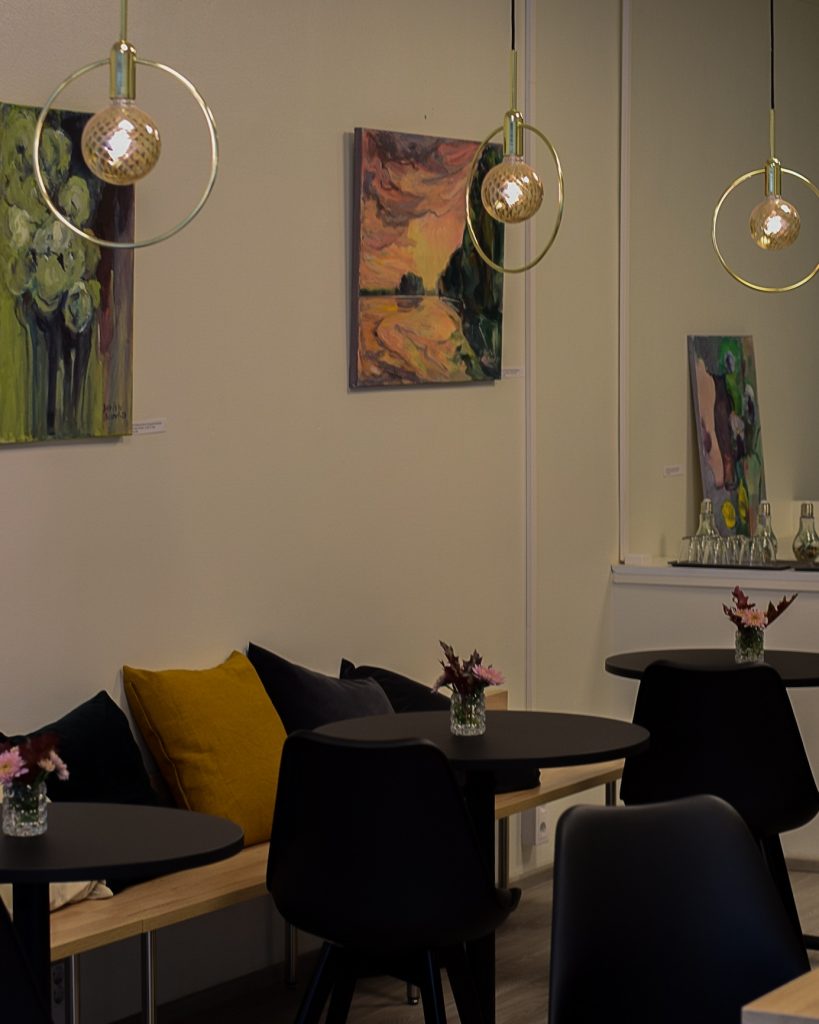 Now, this local company needs new employees and if you have got skills in baking they will be glad to see you! Also, it offers internships.
See you there!

Latest posts by Guest Writer
(see all)