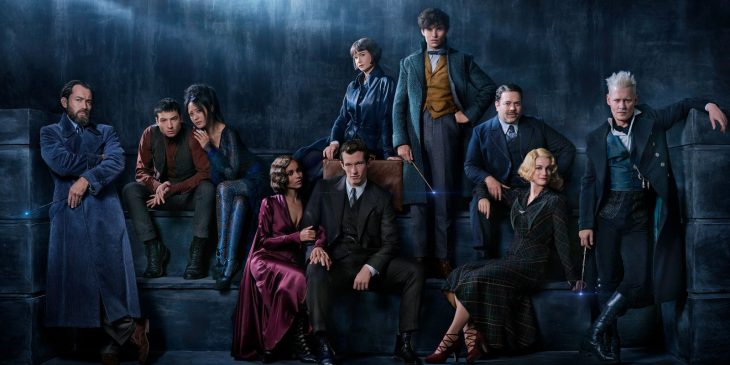 Fantastic beasts and the crimes of filmmaking
Starring: Eddie Redmayne, Catherine Waterston, Dan Fogler, Johnny Depp
Director: David Yates / Written by: J.K. Rowling
Fantasy, action / Budget: $200 million
The 2nd chapter of the Harry Potter prologue has finally hit the theaters. Oh, have we waited for it. The story about the boy who lived is forever in our hearts, and no matter where we are from, what our religion is or what we eat for breakfast – the amazing world that was so masterfully built by J.K. Rowling will stay and outlive all of us. When Fantastic Beasts was announced, millions of Harry Potter fans were extremely excited, and the first part delivered a new look on the series, a good one. The 2nd one… meh.
David Yates, the director of the last four Harry Potter movies and the first Fantastic Beasts installment, probably failed to understand what was going on here. And really, all those story lines are all over the place. Dozens of sudden relatives, when we find out that each hero is somehow connected to the other by blood, add up to this feeling of "what is going on here?". This is the biggest downfall of the film. Even if you pay close attention, it will be difficult for you to understand everything, because there is just so much going on. You can also add to this the fact that they have completely negated the emotional ending of the first film by just one sentence said by Jacob…
However, The Crimes of Grindelwald is not awful. The movie is beautiful, it really is. Special effects are breath-taking. We saw a little bit of Jude Law as Albus Dumbledore and even more of Johnny Depp as Gellert Grindelwald. While the former wasn't really a scene stealer, the latter clearly turned out to be one. Johnny Depp has not been amazing in the past years but here, he reminded us that he is still considered an amazing actor for a reason.
Overall, everything that's said above plus the fact that this movie has raised so many questions and failed to answer any (so we all go and pay to see the third movie), therefore felt like a prequel inside the prequel, left a bad taste in the mouth. Rowling was heavily involved in the creation process and wrote the script, and knowing how proficient J.K. is in story-telling, one could expect more from The Crimes of Grindelwald. And yes, the movie title is heavily misleading!

Latest posts by Guest Writer
(see all)