Greenfuture hackathon was a 48h event with three challenges and five groups. This time I was not participating I was organizing it through my internship. I'm going to talk about what happens during one and a little bit of this one's outcomes. Greenfuture Hackathon was held by Erna Gronow And Teijo Javanainen in partnership with NY Nuori Yrittäjyys.
On the first day starting in the evening the participants are first welcomed. Then they are put into groups and given challenges or problems to solve. In this hackathon the challenges were to come up ideas how to use raw material waste, create a platform to work together without having to travel and come up with green business ideas for the new Satama Areena event center. After that the participants are given some time to start working on ideas and writing them down.
The next day starts with a joint meeting where the days schedule is explained and some more additional information if needed. The next day is filled with intense hours of working together and seeing mentors and facilitators to perfect ideas and choose the best ones. This time around we got some awesome recycled materials business ideas that could actually become real deals. On this day, they have a workshop where participants are taught "how to pitch your idea".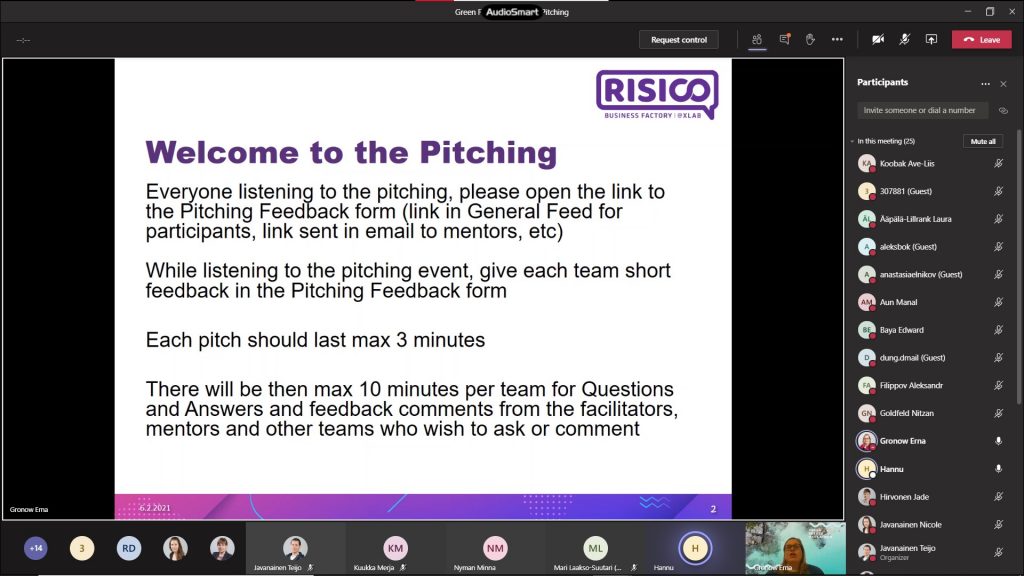 The third day and final day is usually the most exciting day, yet scary. It's when the organizers and facilitators and challenge givers are going to hear the results that these teams selected by random have done with the challenges. This time we got some new ideas how to use material waste for example making carpets or recycling old computers. Satama Areena got ideas of who they can work together with for doing art from waste collected from the sea or donating money to help cleaning the sea. TwinCampus got ideas on how to work with partners oversea without having to travel a lot by students finding them websites and even maybe commission making the platform from others.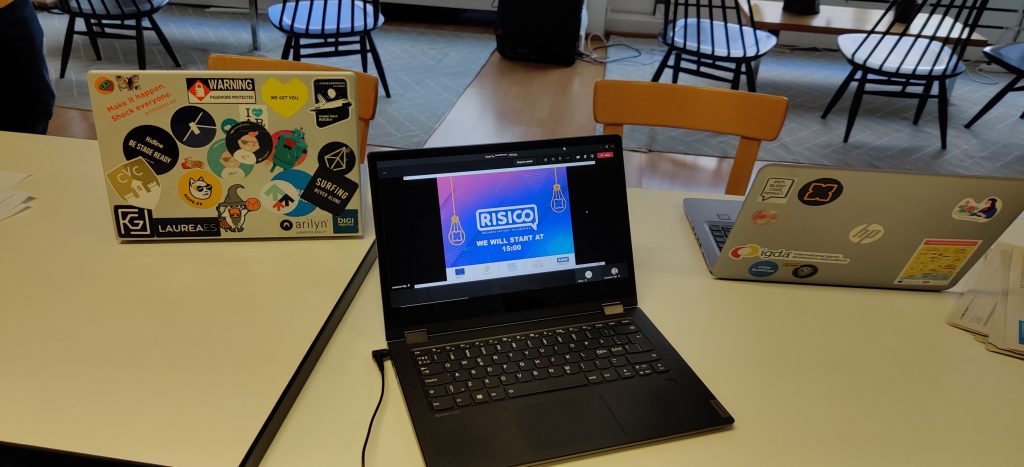 All in all the event was once again successful, even with a little bit of technical issues. I'm glad I got to see this process from the other side as an organizer. I have been in the Digital Business Hackathon and was a little confused what it was at first, so I though if there are new students, this article could help them get some light on what the event is about.

Latest posts by Guest Writer
(see all)