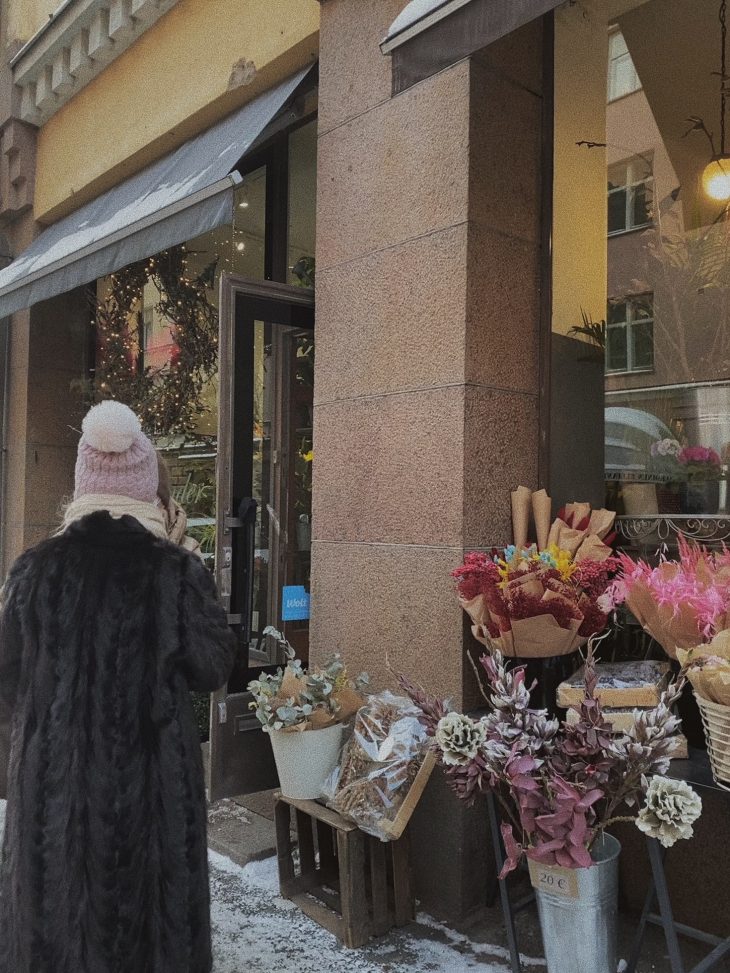 Helsinki from the new side
On the 1st of February I had a birthday ( finally 19 years old!) and decided to spent it  in the capital of Finland. It is important to mention, that last year my birthday has dropped out to the epicenter of pandemic, that's why this year I decided to travel to another city without any doubts. At first, I was thinking about staying in a hotel but suddenly I decided to rent a flat in a Design District Punavuori for feeling in Helsinki like at home. As a renting website I have chosen Airbnb because they are offering different varieties of flats in a big price range. When the flat was rented and the tickets were bought, I have switched on the forthcoming trip mode.
I was strolling and living not in the city centre for the first time. Helsinki has opened for me from another side. Punavuori district is full of nice and modern places, tiny cafes and fashionable people. The capital of Finland seems to me not like boring place without any fashion and activities anymore. I understand that up to this day, I was not in a proper places. 3 days flew by unnoticed. I have discovered for myself perfect pizza places, nice bars and amazing pastry shops, awesome architecture and many-many blissful citizens.
After this trip, I am thinking about changing my plans after getting a bachelors degree. Before, I was pretending to get a masters degree straight after the previous one. Now I am dreaming about living and working in Helsinki for several years.
Let's see what happens!

Latest posts by Guest Writer
(see all)