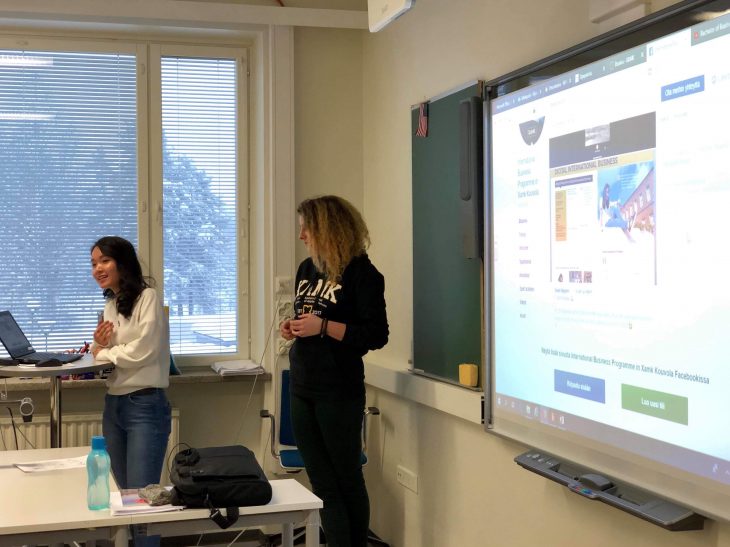 Hi there Insiders,
What I did last week was kind of different from what you are used to see coming from me. This time I had the pleasure to go to a Finnish high school named Yhteiskoulu Lyseo. I visited this high school with my lecturer Hugh Clack and my friend/co- brand ambassador Swani. The main scope of this visit was to promote XAMK to the Finnish high school.
They welcomed us with a warm heart in the moment that we arrived. Afterwards we went to the classroom where we had to present XAMK. Our lecturer had prepared a very nice and informative presentation giving facts about his life and facts about XAMK. I found the presentation very interesting and fun at the same time.
I and Swan had the time to talk as well. We mostly mentioned the fun parts of being students like: parties, events and the cultural environment of XAMK. We emphasised how lucky we felt to be part of this university and we also shared some stories like: how did we end up here and funny stories about our student life.
In the end it was time for questions from the part of the high school students. They had very interesting questions starting from knowing more about the school, but also curiosity about Hugh Clacks personal life. I felt very proud representing XAMK and even more when the students there we expressing the desire to be part of XAMK.
Latest posts by Marija Marash (see all)