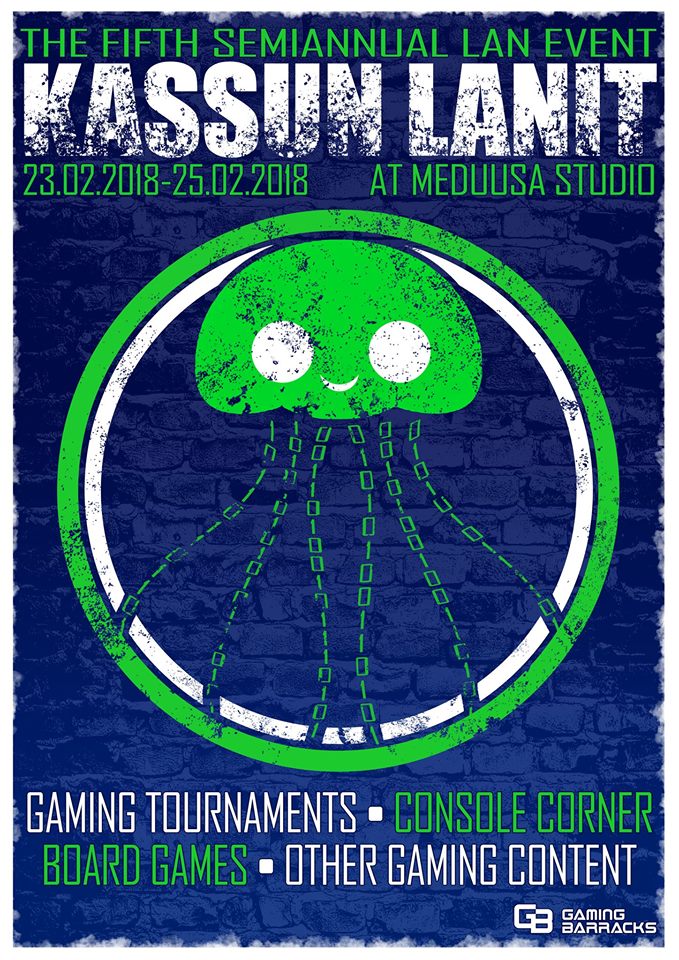 Kassu lan party V or how the gamer students spend their weekends
What is the best way for a nerd to finish the first half of a semester than playing games with other sixty-something geeks? Kassu Lan party, organized by Gaming Barracks, had its fifth event throughout the 23.02-25.02 weekend and there was a lot of stuff going on.
As usually, students came to the party well prepared: they brought computers and laptops, mice, keyboards and everything else for playing comfortably. Many spent the whole time at Meduusa studio so they brought mattresses, pillows. Participants actually lived there. Besides playing your computer, you could also enjoy a lot of console games, board games and the newest addition to the party, Steam VR. Virtual reality was not the only thing that was new, as you could enjoy popcorn from a machine, the one that you see in cinema theatres. Popcorn placement was chosen carefully because after you have some, you can sit on the sofas nearby and enjoy professional esports on the big screen. Overwatch League and League of Legends were broadcasted during the party.
There are tournaments with amazing prizes on each Kassu and this one was no exception. The organizers have learned that more isn't better and decided to stick to the two games that have proven to be the highlights for the previous four semesters. Overwatch tournament had five teams competing in it and Hearthstone attracted twelve players.
The main event, Overwatch tournament, had one group and was played in a round-robin structure, with the first team advancing straight to the Grand Final and teams 2 and 3 playing in a semifinal. The favorites, Hai Nuun, came out as the champions once again, without losing a single match.
Hearthstone had four groups of three players. Two players from each group made it to the play-offs where it went like a usual tournament: quarterfinals – semifinals – Grand final. Nikita Munenko with his lineup Warlock-Priest-Hunter was able to claim the championship once again.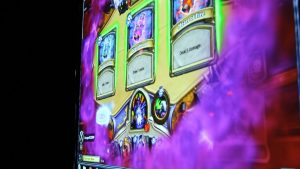 Kassu lan party has become a regular thing and this is the best event for all the students who enjoy games. If you are one of them and still have not attended this nerd-fest, you better give it a try in the next semester!

Latest posts by Guest Writer
(see all)