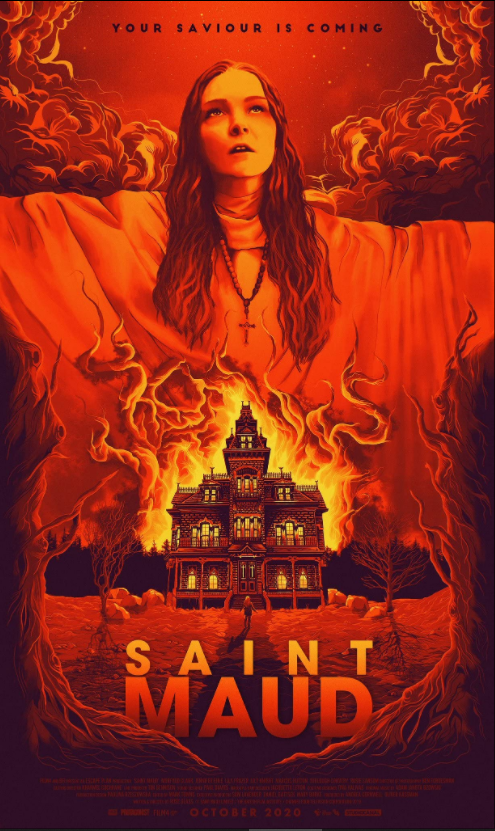 Director: Rose Glass
Leading cast: Morfydd Clark, Jennifer Ehle, Lily Knight
The movie is about a nurse who is devoutly religious and becomes dangerously obsessed with saving the soul of her dying patients. The nurse is called Maud and her first patient is called Amanda. Amanda is dying from cancer and Maud takes it up to her to save her soul. As Maud wants to save Amanda's soul, Amanda wants to teach Maud how to live. In the middle of the movie you can see how her religion turns into this obsession of some sort. The movie shows near the end that Maud thinks God really does speak to her.
The end is a burning one, literally. I felt as if the movie in the beginning wasn't as scary as some say. I didn't feel the build up at all and I only got spooked in the end when Maud is on her final mission to save Amanda. I don't do well with horror in general, I try to avoid it. This movie as a horror movie in my opinion wasn't so good. 
That's why I give it a 4/10 as a horror movie.

Latest posts by Guest Writer
(see all)