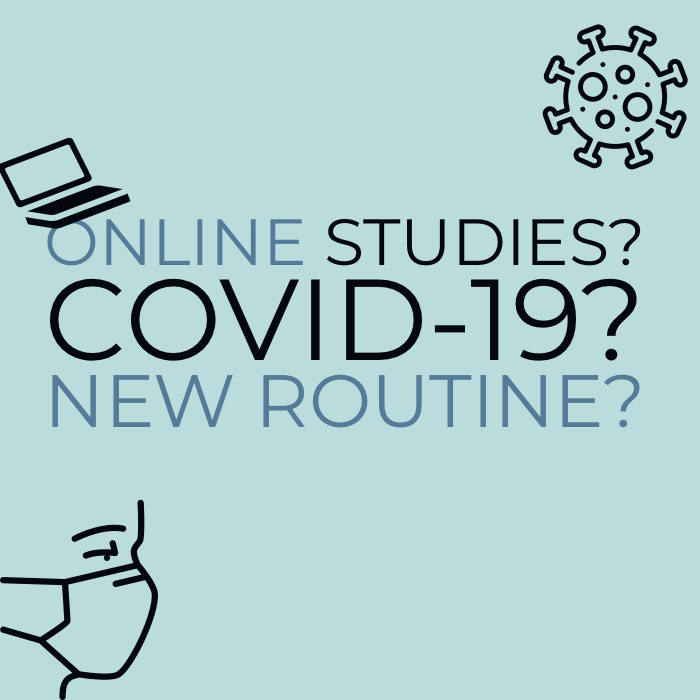 New routine: it is never too late to begin one!
Hello dear readers, I hope you are all in good health so far.
Well, from where should I start?
Last week we received an email stating that we will continue on the hybrid model of teaching, but honestly, I don't think we will be back to the campus this year. I personally believe that the situation could go back to the bad if the students go back to the face-to-face classes. Therefore, I'm not expecting that we will continue this year on campus. I'm just hoping that we will start our studies typically next autumn. For this reason, I made a better plan for the rest of the online classes for this year.

In this period, I'm studying and doing my Part-time internship in the RDI department of XAMK (ESGE project). I wanted to leave my summer vacancies for a summer job, and hopefully, a trip back to Morocco because I genuinely missed it.

I started a new routine, consisting of waking up at 6 AM and sleeping at 10 PM a maximum.
Every morning, before my studies start, I work on my internship tasks and cook my meals.
After studying, I take a big break of 2 to 3 hours. In those hours, I make sure to call my family, I go out for a walk or do the groceries, or I just rest my body and listen to good music.

Another thing that I implemented in my daily plan is job application. This period of the year is known to be the summer job application period, and I make sure to apply each day to at least one job and do my research about the open jobs positions.
Before going to bed, I do my assignment and check my schedule for the following day.

Now, apart from all of this daily routine, a question that comes to my mind often is, «for how long are we going to study online?». I mean, what if this pandemic continues for another year? Should I go back to Morocco and study from there?

We can't deny that, as an international student, studying in Finland is expensive. So, it would be better if we know that we will be studying online for the next year as well. I would simply go back to Morocco and save time and money. I know I'm not the only one living this dilemma, but saying aloud or writing it down somewhere is really relieving.
Nevertheless, I don't want to spread the negative bad vibes out here.

Another thing that I want to remind you is to make sure to do something you genuinely enjoy doing during your day. For example, in my case, I really enjoy talking to my family every single day. Make sure that you are doing something that brings you positive vibes. If you are tired, sitting all day in your chair in front of your laptop, make sure to move your body, go for a walk or go to the gym if you prefer.

Don't forget to plan something on the weekends, meet your friends, arrange something with your classmates, or yourself.
As you can see, you are not alone in this. Everyone is suffering, this « new normal » life is a bit exhausting, but with a little more patience and optimism, we will survive it. It is crucial to keep a positive mindset during a crisis; it helps overcome the obstacles.

Next week, I'll write about a note-taking method that helped me overcome my note-taking problems.
So stay tuned!

Thank you for your time, and please don't hesitate to share your opinion with us. If you have a request and want us to write about something specific, please contact us. You are warmly welcomed to ask.

Latest posts by Ikram Bechari
(see all)