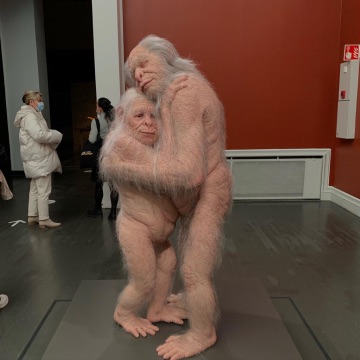 Patricia Piccinini art exhibition
Patricia Piccinini is an Australian artist that was born in Sierra Leona. She is best known for her realistic-looking human-like art figures, but she also does painting, digital prints, and different kinds of videos. In 2014 in an interview, she stated how she was inspired by nature and evolution to create lifelike figures of anthropomorphic figures. Her first exhibition gained huge popularity and in 2014 she was given the Melbourne Art Foundation Award.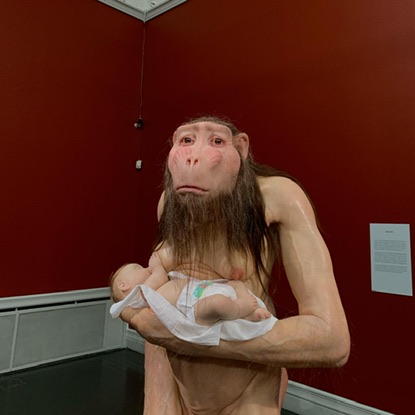 Her exhibition was in Helsinki in taidehalli from 15.8.2020 till 25.10.2020. The exhibition had many anthropomorphic figures. The figures looked very realistic and even scary. Patricia gave a new meaning to art and it was hard to think that the figures were not alive as you can see from the picture above. Even the hair was real human hair. Her art brought up many feelings such as fear and love.  The exhibition itself was in a large building and each art piece had a story. The stories were fascinating. In the picture below two bonobo-monkey-like figures are hugging and showing affection. Bonobos are known for being very social and they cuddle with each other to show love. Patricia wanted to show with this art piece that we humans share similar traits with these figures. The art piece makes the viewer feel empathetic and there were many people surrounding the air piece. The exhibition was worth the visit.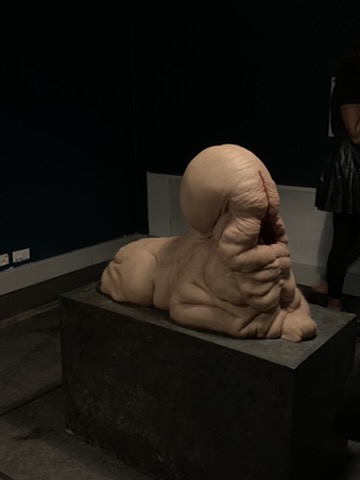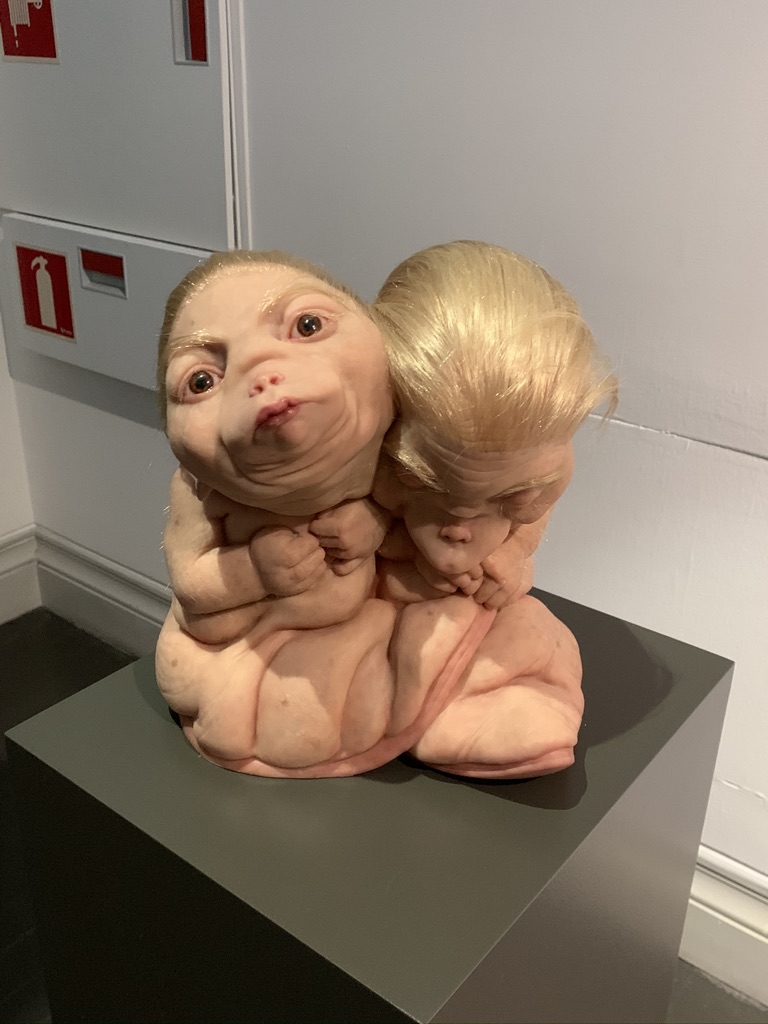 Latest posts by Marian Keinan
(see all)