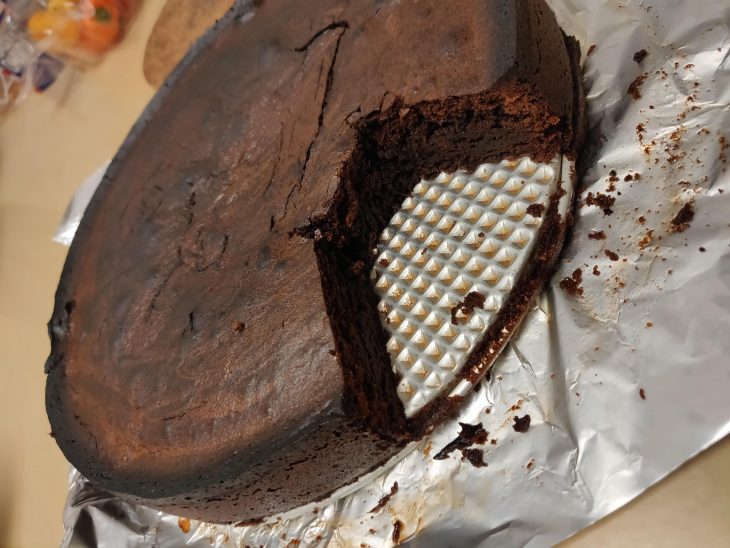 RECIPE: Chocolate Brownie
There is no denying the fact that everyone loves chocolate brownies. No matter fudgy or cakey, the taste that brownie has to offer can be simply considered heavenly.
Even though the supermarkets have a substitute option available as the ready-made brownies for the expensive ones in the bakeries and cafeterias, the taste that a home-made brownie has can never be replaced.
Therefore, this student friendly recipe is there to save the day.
(FOR 9.3inch/ 23.6cm BAKING PAN)
Ingredients:
1 cup (2 sticks) unsalted butter,
5 large eggs,
2 teaspoons instant espresso (coffee),
1 2/3 cups all-purpose flour,
1/2 cup semisweet chocolate chips,
1/2 teaspoon salt,
1 tablespoon pure vanilla extract,
3 1/2 cups sugar,
225 grams best-quality dark chocolate
Instructions:
Heat the oven to 400 degrees. Generously butter baking pan and set aside. Bring a medium saucepan of water to a simmer.
Combine the chocolate and butter, remember to use a heat-proof bowl. Set this bowl over the simmering water until the chocolate mixture has melted. Set the pan aside from the heat.
Use mixer to beat the eggs, sugar, and espresso (coffee) at high speed for about 10 minutes. While adding the melted-chocolate mixture and the vanilla, reduce speed to low and beat till they are combined.
To this mixture, the flour and salt should be added slowly and gently and beated just until they are ready to mix.
Remove the bowl from mixer, and fold in the chocolate chips.
Pour this prepared batter into the previously buttered baking pan.
Bake until the edges are dry, but the center is still soft, which will take about 30 minutes.
Remove brownie from oven and wait for it to cool.
The delicious chocolate brownie is ready to be devoured!

Latest posts by Prakhar Sharma (see all)