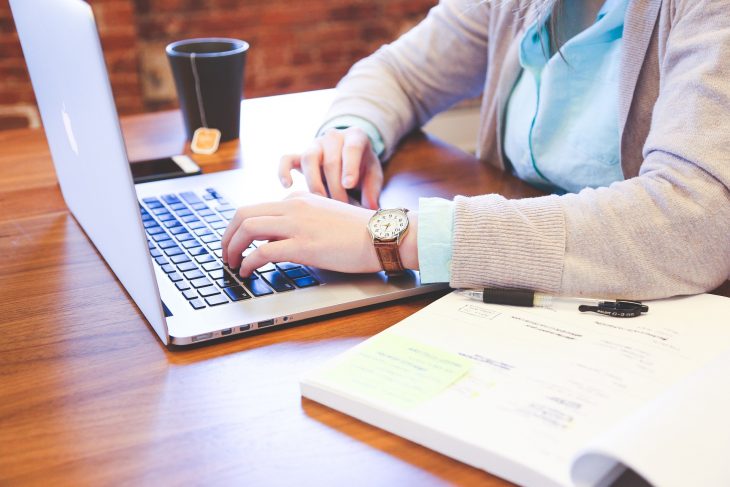 School is about to end soon, summer vacation is approaching, and so as the internship hunting season. There is no better way to develop yourself professionally, or spend your summer in the most productive way, than to have a great internship.
So are you struggling with finding your internship? Take a look at some of my tips here! Just my humble opinions and personal experiences that may help you to get that dream internship!
Self-preparation
Generally, I think this step is even much more important than job hunting itself. Pack yourself with relevant skills, knowledge, and experience to expand your possibilities; rather than search for jobs days and nights but filter out most options because you can't meet the requirements. The process will be much easier if you have the right tools.
If this will be your first internship, or you don't have any real-life working experiences in the field, this step is extremely crucial. You need other ways to show the recruiters your skills, to make up for your lack of experience. For example, take extra courses online to enhance your knowledge on a specific field, do voluntary work, participate in school projects, or seriously anything that may show what you are capable of. Don't just talk, have something to show them.
Tip 1: Widely accepted and easy-to-get online certificates like Google Analytics Certificate, Microsoft Office Specialist, … are good small accessories for your CV.
"An excellent CV takes 350493 fixes to be excellent" – quote by me. Sorry for my awkward humor but seriously, your CV should take plenty of fixes to look "just fine". Don't settle down and be happy with your CV, change it as much as you need to improve it. Remember to check for grammatical mistakes too (that's the worst).
Tip 2: Keep 2 changeable versions of your CV. One with your full information, experiences, activities, … to act as a frame. The other is to change, add, or leave out anything irrelevant, to best suit the requirements of the specific job you are applying to.
It is also important to know what position you need for your future career, and what will actually suit you. There is a big difference between what you WANT to do and what you CAN do. So dream high, but at the same time …be practical.
Internship hunting
I mostly got mine by random luck, so no specific advices here. But you should be prepared, be fast, and be really active in your job search. Because literally there are thousands of students out there looking for the same position. But it doesn't mean you have to rush, and don't give up if you haven't found one. I bet every student was in the no-internship-found depression phase before they got their luck!
Tip 3: Some useful platforms to find your internships: LinkedIn (really invest your time in your LinkedIn profile), Erasmusintern.org, Indeed jobs, Student site, … Or just go directly to your favorite company's website to find if there are any positions available.
So yeah, that's basically what I learnt from my internship hunting process. Just take as many opportunities to try as you can. Failure is not as bad as knowing you missed such a good chance.
Hope you find my tips useful. Now go get that job!

Latest posts by Trang Nguyen
(see all)