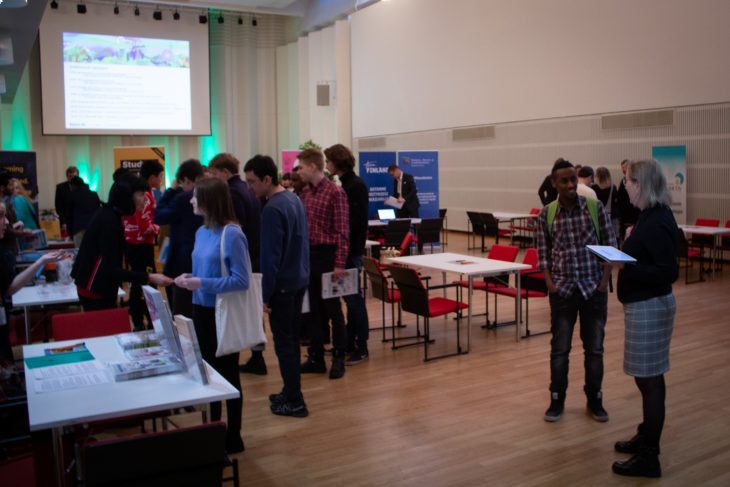 Thursday there has been an event held in Kouvola Town Hall called "Talent Kouvola 2020". This event was thought for international business students and it was a possibility for them to meet some companies of the city that are seeking new talents.
The event was opened by Jouko Leppänen, Chairman of the city council. He welcomed all the participants and gave a brief introduction to the event.
The second speaker on stage was Timo Nisula, CEO of Kouvolan Lakritsi. His speech was about the business point of view on international business matters. He explained that companies in Kouvola area are mostly looking for new talents to hire and new ideas to add to their business. As he mentioned in his speech, companies are looking for PAL (Passionate, Attitude; Laugh): people that are passionate, that believe in what they are doing, that don't care about what other people think, with a positive attitude and a smile on their face. Timo Nisula gave a very motivational message: if you are really good at something and you have a talent, don't let other people letting you down!
Our Editor in chief – Hugh Clack, as a presentative speaker of XAMK, continued the event by giving brief information about XAMK's history of establishment and details of our university programs in general. He especially highlighted the International programs with students from countries all over the world, who were also presented at the event. Hugh was proud of what XAMK international students can actually offer by "talents": not only the competencies being taught from XAMK but also knowledge and skills brought from their own home countries as well as their cultures. Therefore, he hoped that international students would be encouraged to stay after graduating to find internships or training places and a work at the end – that was also the main reason why participants got together at the event: to create networking with local projects.
Last speaker of this event was Katariina Valtonen, development manager of Kouvola city. She started by presenting main figures of Kouvola city, like inhabitants, area, employment structure, unemployment rate, etc. Secondly, she focused on the strategic point of view on international affairs in Kouvola. Touristic areas like Verla Mill Museum, Repovesi National Park, Mustila Arboretum could benefit of international talents. Thanks to its geographical position, Kouvola is the railway city of Finland. In 2015, Kouvola was nominated number one logistic centre of the Nordic Countries and the Baltic States. International talents could help this city to improve the logistics and develop new opportunities for internalization.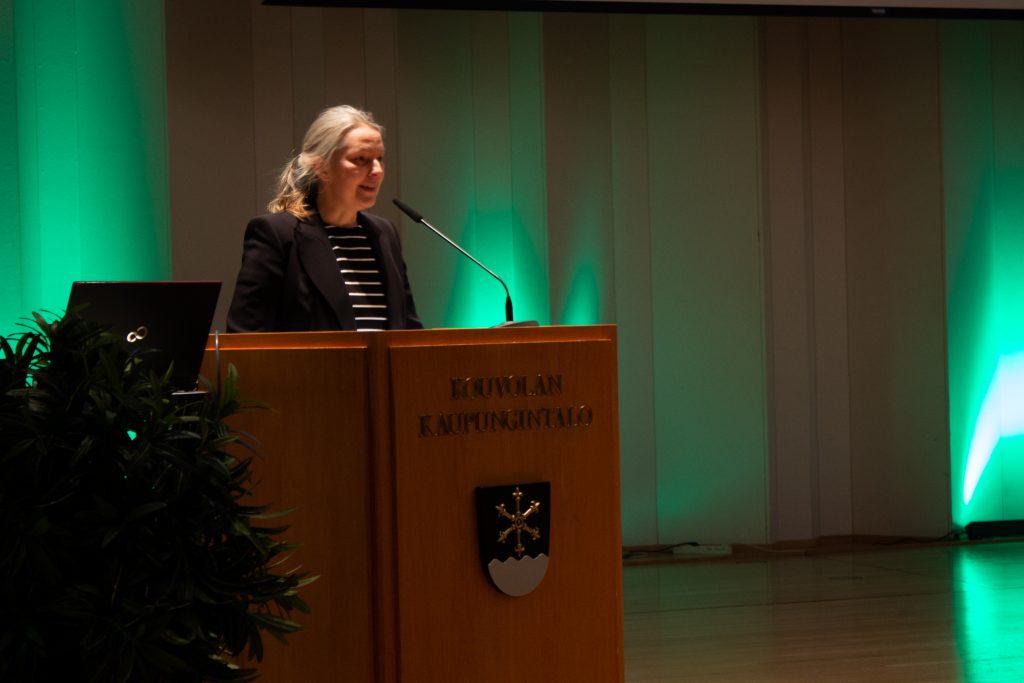 After the speeches, the event continued with a small fair. Some main local companies were having their own stands and they were available to talk face to face to all the participants. It was a really good opportunity to get to know companies in the Kouvola area and talk with their representative in person. What's more? You are appreciated to freely give your ideas towards improvement for Kouvola city that you've been expecting. It actually did help this city to become better in the future from the international aspects. Many international organizations in Kouvola spread out the enthusiasm of youth and welcomed all for joining their amazing activities. If you are considering about these opportunities to develop social skills, follow Nuorten Kouvola (@volunteer_kouvola on Instagram) and Multicultural centre SAAGA (Monikultuurikeskus SAAGA on Facebook) to get the latest updates about available events and enjoy. J
Telent Kouvola was such an ideal event for connecting and nurturing good ideas to bring value to the local community. We did expect Kouvola city would host more events like that in the future. It would be a great support for international students, who came and desired to get involved in local projects they are interested. And above all, hopefully their voices could be heard and welcomed.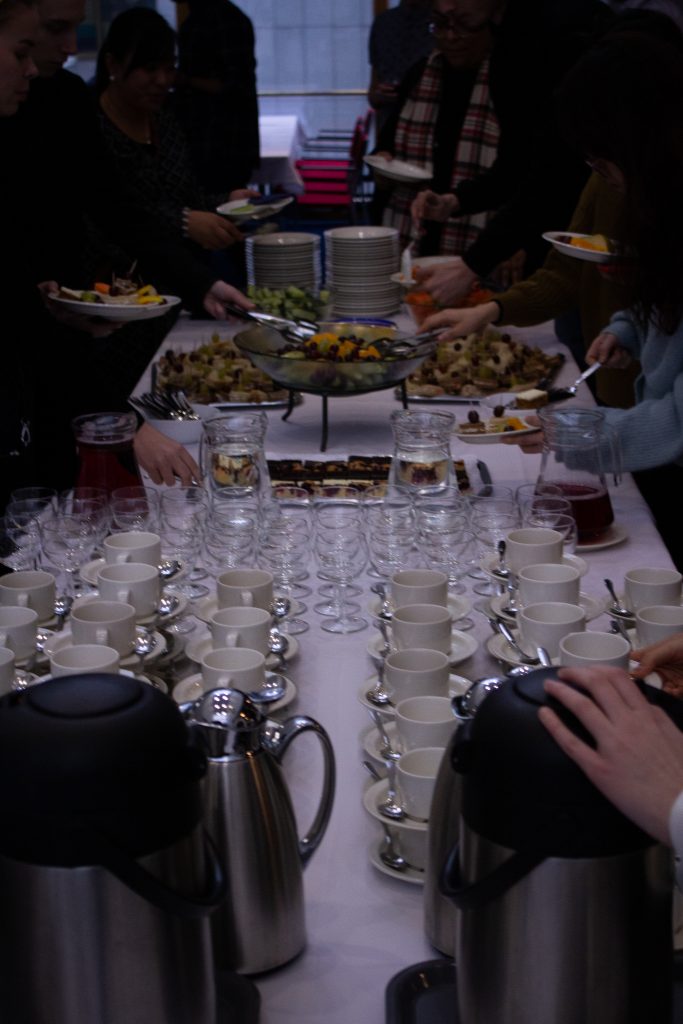 P.s: You did find something interesting at the event, didn't you? Or at least, we hoped you enjoyed the well-prepared coffee and deserts buffet for attendants. It was cold outside but who cared? We were busy cheering and actively sharing different view points together.
Claudia & Daisy
Latest posts by Claudia Riva (see all)