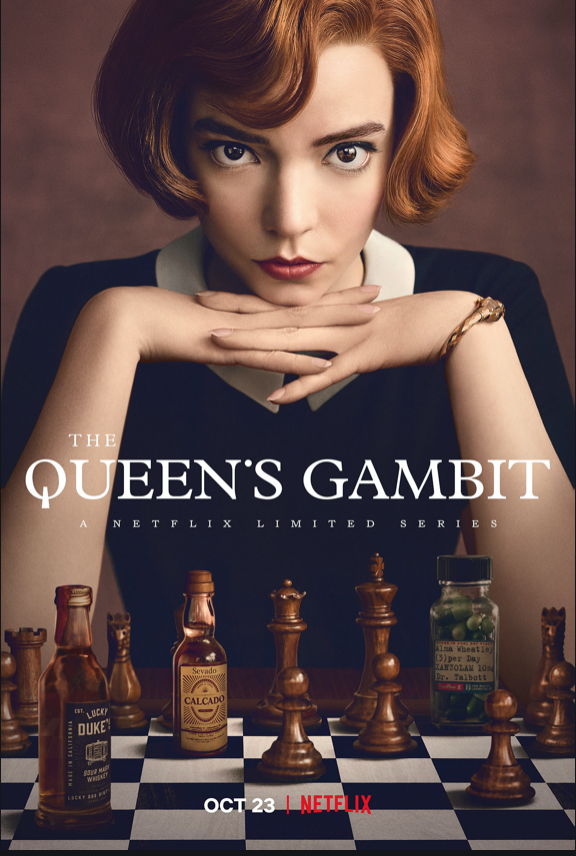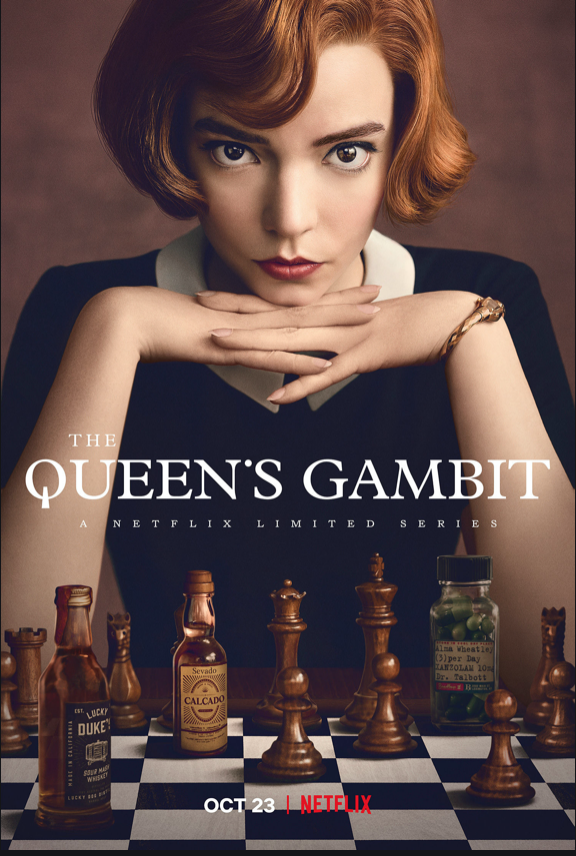 The phenomenon of The Queen's Gambit
Last week I have finished watching autumn novelty from the Netflix, called Queen's Gambit. I think that everyone have heard already about this fascinating TV-series but I think that one more review won't be excess.
The film is based on a book, which was written by Walter Tevis in 1983 and called the same. The story tell us about the life of Beth Harmon (her character was based on several famous women chess players), a chess prodigy, who was striving for success in her career at the same time fighting against alcohol and drugs dependency. She has find out her specific ability for playing chess when she was 9, while playing in the closet with the watchman of orphanage (she became orphan after a car accident). Then started taking places in a chess tournaments and her career begun.
From my point of view, it is one of the most interesting TV- series, that I have ever watched. Not only me is thinking so, after 4 weeks after releasing Queen's Gambit become Netflix most- watched scripted miniseries. I think that there are several advantages of this film. First of all, it shows us that chess is an interesting game with it's own community and specifies. Before this work, chess players weren't seriously considered like sports players in the masses. Queen' s Gambit shows off on a Beth example, how hard life of a professional chess player is. Also this TV-series raised such important topics like women in a chess, early it was counted like a men game. As a bonus, more people started playing chess and being interested in this topic, game is about thinking so I see no disadvantages, that some people got smarter and better.
However, feminism is not the thing, for which people are in love with the Queen's Gambit. Film shows us a fight of a little girl. Fighting with nasty adults, fighting with the moody sportsmen's, fighting with the gossip girls, finally fights with your own weaknesses, like addictions or relationships. The main idea is that everything is possible if you are strong enough and remember the final goal. Beth was a prodigy but at the same time she was obsessed with a game.
Queen's Gambit is the best miniseries, I have watched these winter because it is more than about a chess, it's about daily fight with the life. Someone is winning, someone is loosing.
Checkmate.

Latest posts by Guest Writer
(see all)