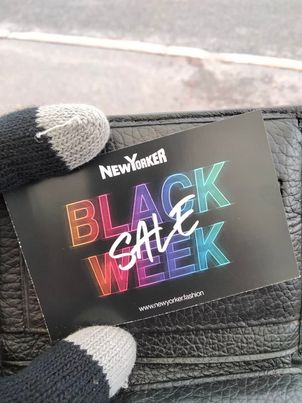 Hello everyone, if you have been to Kouvola, you probably know Veturi the shopping centre, it is the giant within the hills. But what inside, well heaven, of course, and an expensive one haha.
First, I will mention Flying Tiger, you can find exciting, weird, and funny things with acceptable pricing. They have notebooks, pens, study-purpose things. They also have a pretty decent umbrella for 5 euros, which is very nice. But if you don't know what to buy then, mystery boxes are your choice, buy those instead, they will surprise you with that one that contains random things within their store.
The second one is H&M, a clothes store for both men and women also a small one for decoration. I always stop by H&M when I came to Veturi, why? Well, sales clothes, of course, it could be really cheap but good quality clothes. Unfortunately for men, a big part of H&M here is for women, like makeup, bags, dress, etc. But don't worry men, New Yorker is where to go, they have also sales, unisex clothes. I stop by for sales also, I am a hunter.
Oh, don't forget this weekend is BLACK SALES WEEK at New Yorker, come if you are interested, you may see me there too!