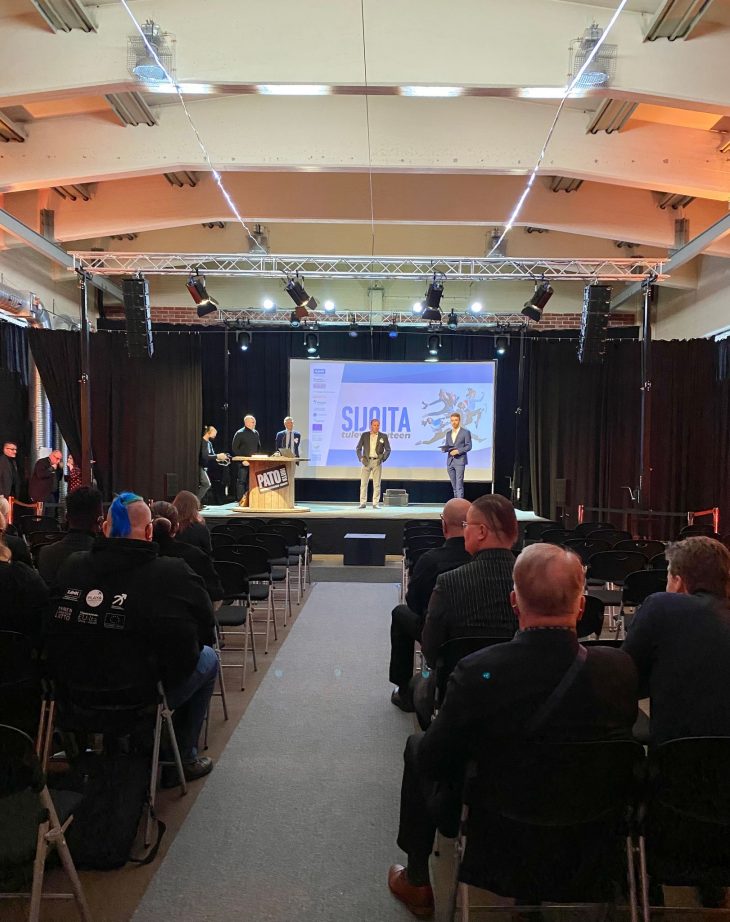 Growth stories and networking for entrepreneurs at Pato Klubi
Sijoita tulevaisuuteen event was held at Pato klubi in Kuusankoski 10.11.2021. At this event, investors, business associations, growth-oriented companies, and development and education institutions were able to meet. The event offered the view to Finland's leading influencers on the transformation of business finance and the future of business operations. The event also offered a chance to participate remotely with a live stream.
In the event we heard speeches from four different categories: vision, growth stories, tips how to grow a company wisely and the joy of growth. The speakers included local, young entrepreneurs from the Kymenlaakso region, as well as experienced finance and business professionals. LAAWU company's founder Juho Repo told us an inspirational story about how he became an entrepreneur. He had sort of inherited his passion for wood construction from his grandfather, and he developed his idea of the company at the same time when he was studying at XAMK. Another interesting speaker was Ville Peltola, who is a CEO of a company called Digital Barracks, and he talked about organizing digital and physical gaming events. Last speaker of the growth company section was Jari Pynnönen, who told Kymdata Oy's story from workshop to a market leader. He listed plenty of good advice, what to think of when you want to grow your business. One important point that he brought up was to always think big enough. Even if the company is only taking its first steps, you must have the future in your mind already. For example, if you want to go international at some point, consider the language choices already in the early stage. He also gave advice to network and ask for help from senior entrepreneurs.
Besides the speeches, another purpose of the event was networking and connecting entrepreneurs both with other entrepreneurs and investors. Participants could even book a sparring session with a finance or business development professional, and these mentoring discussions turned out to be very popular. There was also the fair area, where some companies and services had the stands to present themselves to entrepreneurs and investors.

Latest posts by Guest Writer
(see all)