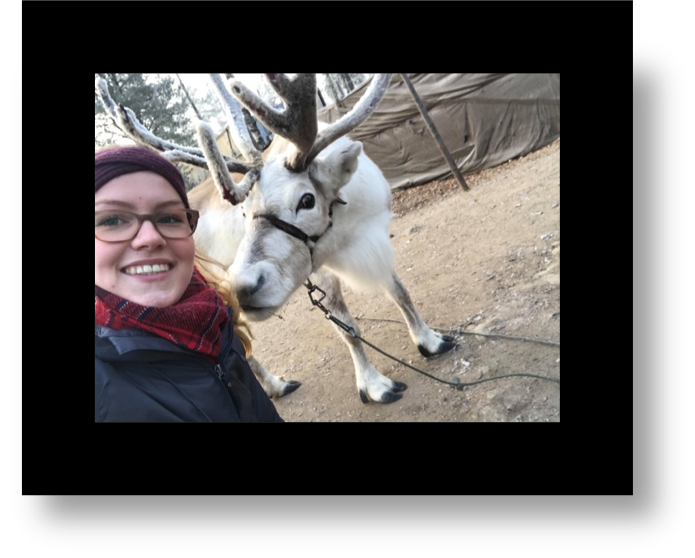 Where are you from? I am from Cologne, Germany
What do you study at Xamk? I study International Business B.Sc
Why did you choose Xamk for studies? It is part of my study Programme to go abroad for one semester in my 3rd year. I decided to go to Finland because I wanted to get to know the highly appreciated Finnish school system and the Finnish culture. Furthermore, I love nature and rural areas, so Finland was the best choice for me.
What do you miss about Germany? I definitely miss the German bread, German Cafés, the mountain areas and of course my family. Although Finland is a beautiful place to be, Germany has much more to offer regarding entertainment and social activities.
What do you like about Finnish People? Finnish people are quite helpful and open-minded. The Finnish people I have met so far are actually not that shy
What do you like now about Finland since you have been staying here for two month? I like the tranquility, pure nature and definitely the Finnish educational system. Studying here in Finland is more relaxing and fun compared to the German system.
What should we be expecting from you this International Week? I am going to prepare some German food : Bretzel, German meatballs, herb butter and Obatzda with my friends. Feel free to come and try it

Latest posts by Elizabeth Akinlabi (see all)