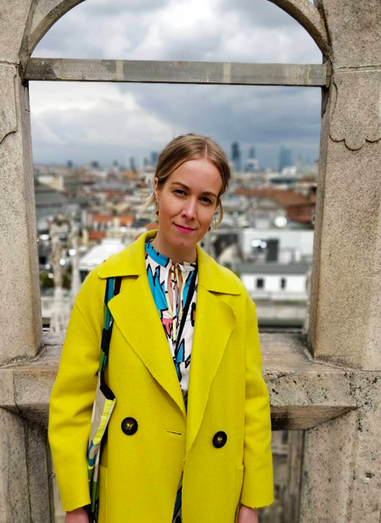 Where are you from? I grew up in a Swedish speaking environment in the small town of Jakobstad.
What do you study at Xamk? I am a second-year student of fashion and costume design.
Tell us about your collection. The name of my fall/winter collection is Melisma and it contains both womenswear and menswear designs. My collection is inspired by Tribal house music and has a lot of influences from the African tribes. I wanted to find a balance between modern cuts and ethnicity, just like the music. Bold shapes, handprinted textiles and a richness of colours have a central part in my collection.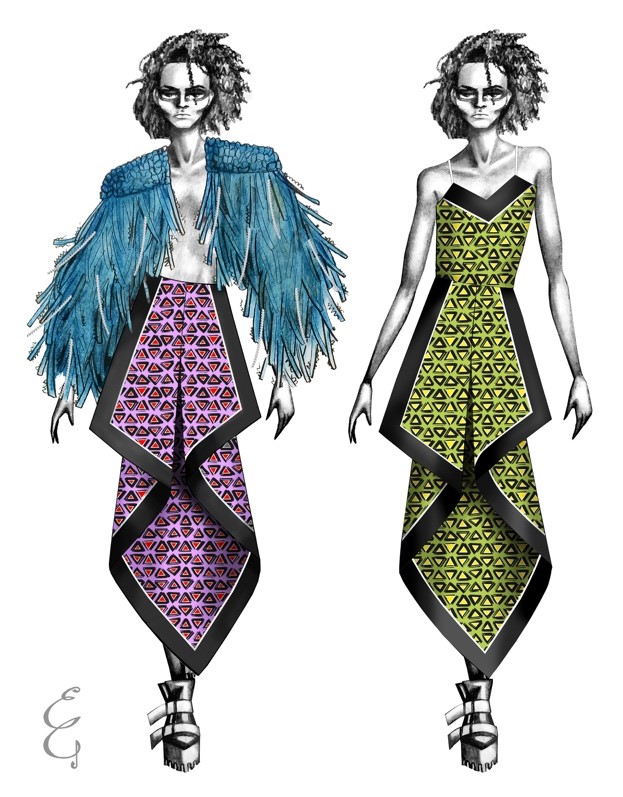 Why did you choose Milan for your exchange program last year? Milan was an obvious choice, as it is the capital of fashion and a wonderful city in every way. Milan was a familiar place to me since I have been there before at the MiFur-fair as a representative for my former school. I fell in love with the Italian culture already then and I knew I had to return. I also felt tempted to study at IED, Instituto Europeo di Design, which is a high-standard university, known for its discipline. I was seeking for challenges and I knew Milan could offer me that.
Where have your collections been displayed?
My most important achievement so far, happened last year. My design took me to the finals of Frankfurt Style Award, which is an international fashion design competition with participants from all over the world. My unisex-design has after the contest been displayed in several places and occasions, including Paris and New York. My creative journey can be followed on my Instagram: emma_granqvist.
What should we be expecting from you this international week? Two of my designs will be presented in the fashion show INTRO, which is taking place on Wednesday 18 pm. My chosen designs are creative, but still wearable and represent my personal style in terms of a wide range of colours, innovative silhouettes and high-quality. There will also be an exhibition in Paja building, where you can see my previous projects.

Latest posts by Elizabeth Akinlabi (see all)