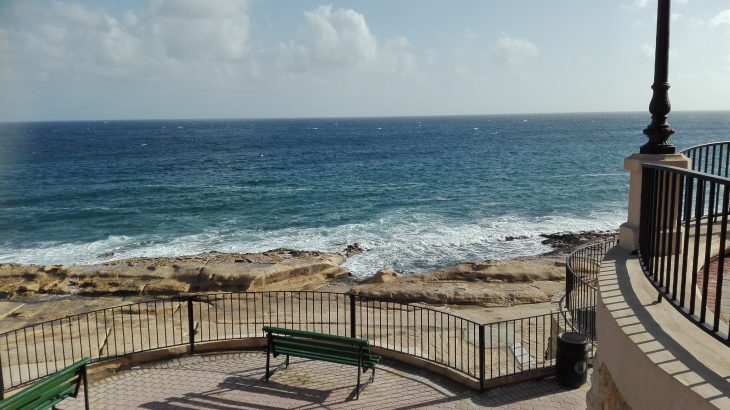 Applying a specialization training place was not an easy thing to do, vol 2
Finally, after months and months of trying, I finally got an email from a company here in Malta. I had applied for a content writer position as an intern, and the company was interested. It felt just very unreal! They asked me to write a 500-word sample text for them. I wrote it, sent it to them and couple of weeks went by without hearing from them. It was torture! I couldn't wait for much longer, since I had so many things I should start arranging if they accepted me. I contacted them and asked if they had gotten my test and they said yes, and apologized for not responding earlier. Had been a busy couple of weeks. After this we set a date for a Skype interview. I remember preparing myself for it, feeling a bit nervous and mostly, excited. I sat in the second floor of the main building in our Kouvola campus and waited for the Skype call to come.  
The call lasted for about 30 minutes and I think I did well. Then there was two other Skype interviews later that week. After that the company called my references and finally the company called me and told me the good news. I got accepted! I started to jump and scream for joy over the phone and I just remember feeling so happy – was this really happening? And oh my god, I had only a month before the internship would start.  
I needed to still finish all my courses and write my thesis, and at the same time try to find an apartment from Malta. This was absolutely the worst time to start looking, since the high season was starting. Prices were high as fudge and apartments were rented in minutes. Not days, but literally – minutes. Luckily my friend Taina helped me and finally, two weeks before coming here I had gotten a nice, brand new apartment from a quiet area, 20 minutes walking distance from my work. My child got accepted to a day care near our apartment, so after all the stress everything fell to its place. 

Senior Lecturer & International Student Counsellor at XAMK
Professional photographer at Valokuvaaja Hugh Clack

Latest posts by Hugh Clack (see all)