Finally, Mikkeli's underground hip-hop community heaved in sight!
On a first Saturday of October local rappers and DJs united to give away pleasant vibes to those who wanted to spend three hours listening to the high-quality noise.
That was a big step to the development of a hip-hop culture in Mikkeli city. Usually, nobody shows the skills on the public, but it should be done since it is the only way to build a strong community and attract more people to it. This kind of events let the performers express themselves and the public fills the culture, and overall unite people to enjoy music and atmosphere.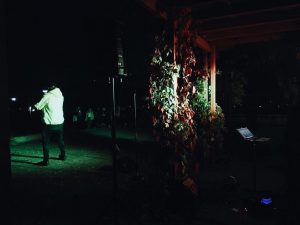 The organizations behind Lokafest'17 are companies Ohjelmatoimisto Trubaduurit and TaaviMedia. Performers were DJ Teal, rappers Otto A. and Jakaali, DJ BrandanAdams and rapper from Helsinki area, Flyer, with DJ Teal (Flyer x Teal).
The event was held first and not the last time. «We will definitely bring new noise on upcoming summer but also few indoor events this year» – promised Roope Nykänen, one of the persons behind the idea of creating Lokafest'17.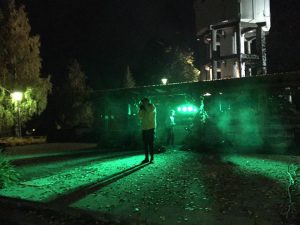 If you produce, dance or just listen to hip-hop – keep your eyes open, you need to be in the next events!

Latest posts by Daria Chekalskaia (see all)