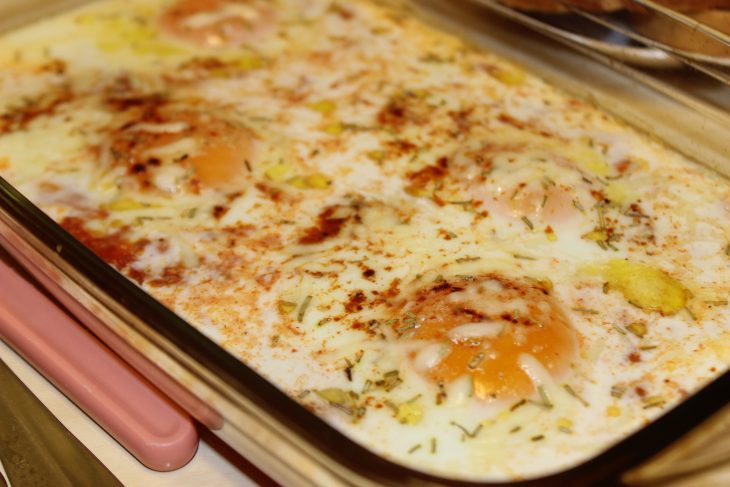 A truly simple, yet tasty recipe for us college students. If you are craving something creamy, saucy and packed with protein, this one is for you. It literally takes 20 minutes for both the preparation and cooking.
Ingredients:
2 eggs
2 and ½ tablespoons pasta/marinara sauce
a splash of olive oil
a splash of heavy cream/milk
salt, black pepper and cayenne pepper
grated cheese
rosemary or parsley
Instruction:
Preheat the oven to 200 degrees.
Spread the pasta/marinara sauce onto the bottom of a ceramic/glass ramekin. Make two holes for the eggs.
Carefully crack in the eggs. Position them so they don't overlap each other.
Sprinkle on salt, black pepper and cayenne pepper.
Top with olive oil, heavy cream and grated cheese.
Bake until the yolks are set, about 10 minutes.
Serve with toasts.
This dish is the ultimate comfort food with ingredients you can find right in your pantry. Hope you will enjoy this week recipe as much as I do!

International Business student at XAMK