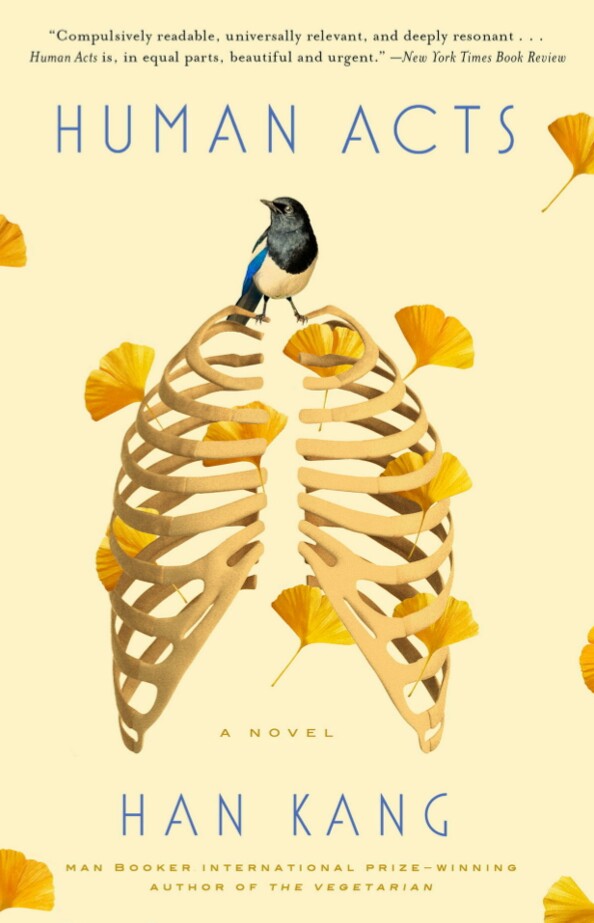 "Bearing that in mind, the question which remains to us is this: what is humanity? What do we have to do to keep humanity as one thing and not another?"
― Han Kang, Human Acts
The human act was authored by Han Kang in 2017 and was originally translated from Korean to English. The genre of this novel is historical and literal fiction.
The novel is based on partly a real historical event that took place in Gwangju city around the early 80s in Korea which was student uprising due to the government dictatorship expanding martial law in the country, closing universities, political activities and freedom of press that led to brutal violence and death of thousands of people that had lost their life's.
The story narrates the after math of Gwangju uprising and starts by a young boy called dong-ho who is worrying about whether it will rain, because of the thousands of dead bodies that he is currently taking care of and so the rain doesn't damage the bodies before they are identified by their families and also, he is in search of his friend corpse but eventually he gets killed by the military.
The novel goes on narrating from dong-ho, other students in Gwangju city in 1980 to other characters such as a journalist and dong-ho`s mother years after the uprising. They describe the event and later the extensive torture and the interrogation some of the characters in the novel went through and how they live currently.
This novel was beautifully written even though the brutal and tragic event that took place and the way the book narrated such as unsettling souls and ghost was heart-rendering.
5/5

Latest posts by Hafsa Farah (see all)