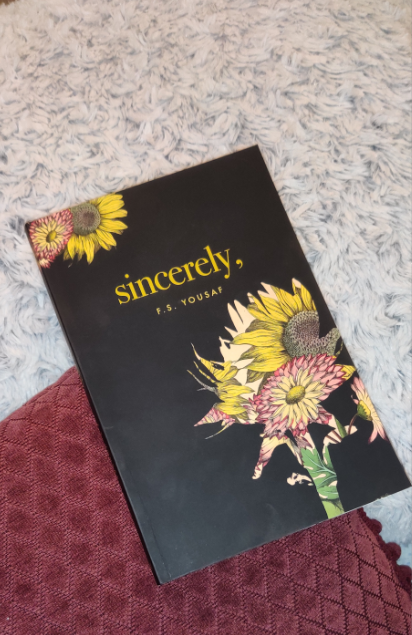 Sincerely, F.S Yousaf
This book was written because Yousaf wanted to propose to his love. He read the letters she had written for him and in them he found the proposal and at the same time his muse to write these poems. These poems truly tell the story of how much someone can mean to you. It carries out messages of positivity, hope, and most of all, true love.
I don't exactly read a lot of poetry on my own, but this one caught my eye a long time ago but people hyping it on the internet. It took me a while to get it but now I don't regret it at all. I could relate to some of the poems and I really hope all that have read this book, have felt the same. Yousaf has painted beautiful pictures by words. It's really easy to understand. It made me happy reading that someone could truly affect someone else this way. It's such a beautiful book and the cover is beautiful. I love the aesthetic.
I really enjoyed this book and would recommend it to anyone who likes love poems and letters!

Latest posts by Guest Writer
(see all)