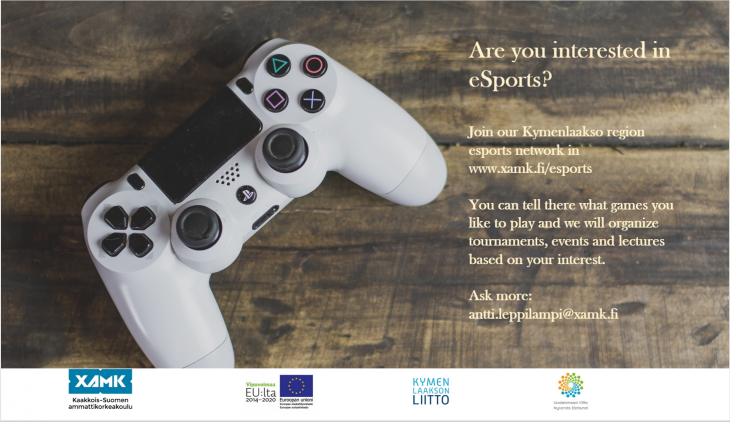 eSports Community in XAMK
The following information was a result of an interview with Antti Leppilampi from the XAMK's RDI department who is working forward to make this project successfully happen :
What is the importance of eSports for you?
For me, eSports is something that can get anyone who is interested in gaming closer to their desired world. For example, if some youngsters feel that they are stuck "inside" their computers – eSports provide them with an opportunity of uniting with other people like them. I like the idea of collaboration and communication between players, while they are sitting in one room during tournaments.
It is not that easy to define what eSport means, but it requires special training as well as other sport and, of course, willingness to win.
What games are you planning in to include in the project?
The main games could be CS:GO, League Of Legends, DOTa2, Rainbow Six Siege. But before that, we are planning to involve as many people from Kymenlaakso region as possible to gather information and previous feedback in order to provide something that satisfies everyone. Besides, we are planning to attract as many international players as possible. Let's hope, they will actively show their interest and enthusiasm.
What are the future perspectives of the project?
We have many great ideas. We are planning to organise XAMK tournaments and find out who can be a part of future eSports team that will go on to represent the university and other organisations in the Kymenlaakso region.
Other than that, we are planning to start our own educational programmes in upcoming years to teach people the about the different aspects of eSports from playing till managing mega events.
What is the main role of RDI department in the project?
The RDI department of XAMK works considering the main goals of the project are developing business strategy and setting the network between players, coaches and organizers. However, my personal target is attracting huge eSport fans and improving gaming environment in XAMK.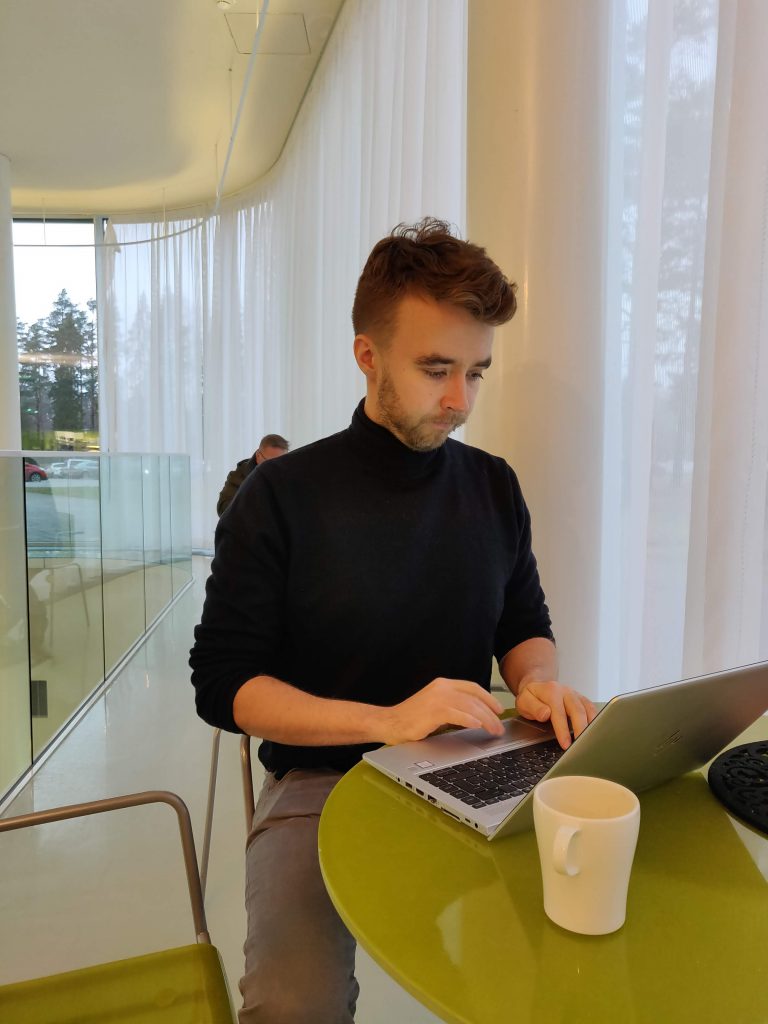 Latest posts by Guest Writer
(see all)