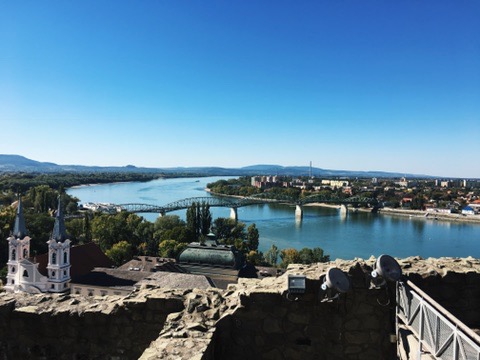 Esztergom Trip: Walking to Slovakia
For many people exchange means a lot of traveling and exploring new places. And that's exactly right! My Hungarian exchange is not an exception.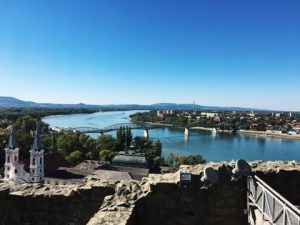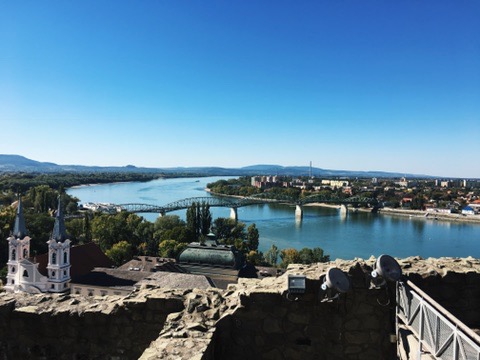 Erasmus organizations are planning and providing many outstanding opportunities for foreigners to communicate, make new friends and travel. For example, one of the Sundays during the first month of my stay in Budapest we visited an old capital of Hungary – Esztergom.
The town is located right next to the Slovak border, only 1 hour away from Budapest in the train. By the way, with the student card, it's possible to get huge discounts – a one-way ticket to this place was less than 2 euros! Seems impossible after prices in Finland. Esztergom is famous not only because of the status of the old capital but also because it has the biggest cathedral in the country. Even though it is called 'the biggest' it is actually not that huge. However, you can climb the top of it and enjoy a very nice view of… Slovakia!
Yes, Esztergom has a water border with Slovakia. There is a bridge between the old Hungarian capital and a little Slovak town called Šturovo. On the Slovak side, there's, frankly speaking, nothing special except the stunning view on Hungary. And cheap and good food! You can get a big glass of wine only for 70 cents and a huge portion of halušky, traditional Slovak dish, only for 4-6 euros! Oh, magical Eastern Europe.
Overall, even though both places are not the most amazing destinations on the planet, the process of crossing the border by foot was a good fun. As well as the process of traveling on the train. Trips to somewhere always unite people even if they didn't know each other before. Time for new places and new friends is always here, especially during your Erasmus Exchange!
Latest posts by Alisa Kivirian (see all)