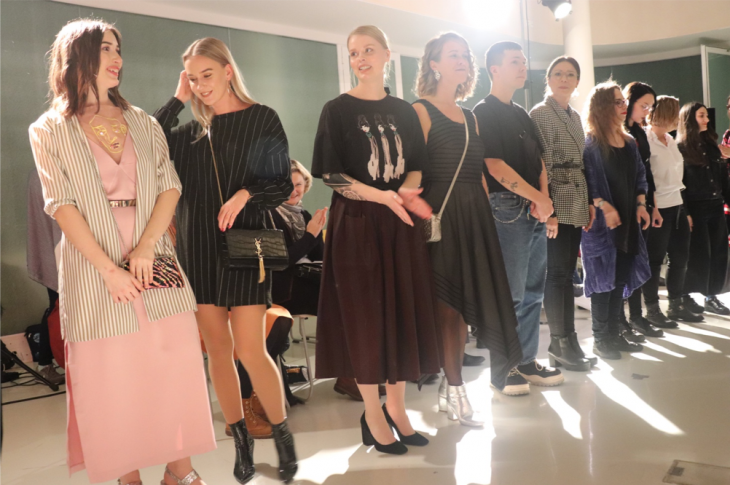 The fashion show was held at Paja on the 14th of November 2019. It was an event we all were waiting for. to see amazing designs. These amazing designs was made by Russian and Finnish designers. A lot of work has been put through just to showcase their wonderful designs to our guests.
10:30am: In the morning, models for the fashion show where very excited to have their hair and makeup done. They departed from the Paja Gallery to KSAO, Utinkatu 44, 45200 Kouvola.
15:00pm: The models were transported back to Xamk Kouvola Campus at Paja, where they had a free dinner.
15:30pm: Catwalk and rehearsals followed. Make-up correction and hair fixing were made before the proper shows starts.
17:30pm: Models stayed backstage until the show starts. Lights off,
18:00pm: The Main event starts
The whole show begins. Lights off, camera on, music waving through our hears as the models began to catwalk through the runway. More than 30 designs were exposed. It was amazing seeing the creativity of our Xamk designers. Guests were astonished at the creativity Xamk designers had. 
There was an online stream view of the event on Instagram. Over 150 people were presently watching the live shows. Official hashtag for the fashion show is #intro2018. Models and guests were encouraged to share their photos on Instagram and Facebook. The official photos will be shared on Xamk Instagram account (@xamkfi) and all other social media platforms.  

Latest posts by Elizabeth Akinlabi (see all)