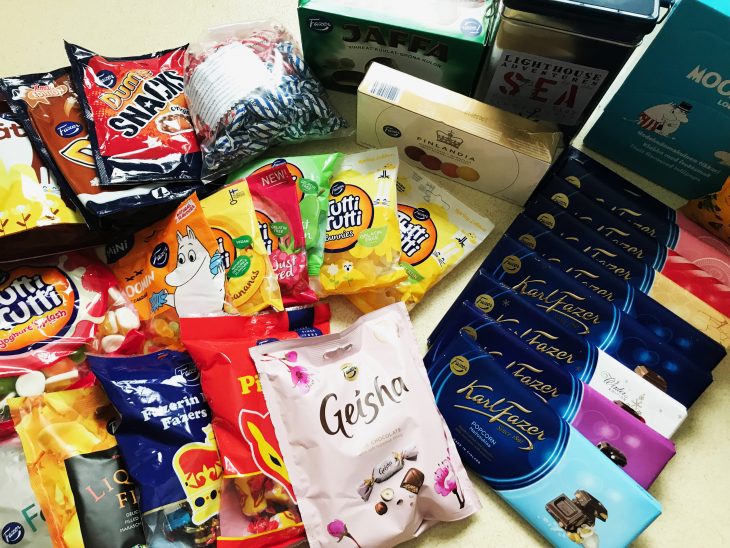 Hello everyone, how was your Easter holiday?
I celebrated it with my friends in Helsinki. Huray! This time we decided to make a tour to Fazer factory. I beg you at least once heard or saw this brand when going to supermarket or walking on a street.
First, let's me show you how to get there. It is quite easy with the convenience of public transportation in the capital of Finland. Fazer calling that place is Fazer Visitor Centre and it is located in Fazerintie, Vantaa. Therefore, it is quite far away from the center of Helsinki. It did take us approximately 40 minutes to get there by bus. From Rautatieasema (Railway station), we went to Rautatientori next to railway station. Then we took the bus number 717. We left when the bus hit the station called 'Kirkkokuja'. Now, you will have two selections. You can either walk for a short distance or take the bus 587 to get there. If you intend to go sight-seeing around Helsinki-Vantaa-Espoo region, I think it is more economical to buy a region day ticket for €14 rather than a 80-100-minutes €5 ticket
Secondly, it is free to enter this amazing place. There is a store with full of normal and exclusive Fazer products to please their fans. You can even find some souvenirs to grab home such as key tag, T-shirts or notebooks. I did buy a lot – a luggage of chocolate and assorted sweets for my family and friends. On the other side of the centre is Fazer Café. You can enjoy Fazer signature beverages. A recommendation from me is Fazer brew with sugar, milk and a piece of chocolate. If you reach there during lunch time, you will feel satisfied with the delicious, nutritious and diverse menu.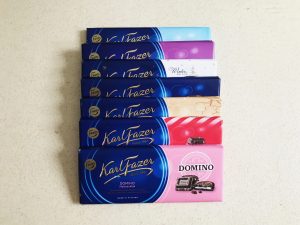 The most exciting part here is Fazer Exhibition. You can enter only with a tour guide. Therefore,  you need book ticket in advance through visitfazer.com to secure your place. The price for student is 14.50€ including taxes and ticketmaster's fee. They also provide a tour for school for free. However, you need to contact them for more information. After 1-hour guided tour, you will understand Fazer's culture, long history, inspirations for new flavours and have a chance to taste unique products. Sadly, I could not make it to get inside because all the tickets were sold out. You can share with me and Insider's readers through hashtag: #Insider_XAMK_FazerEx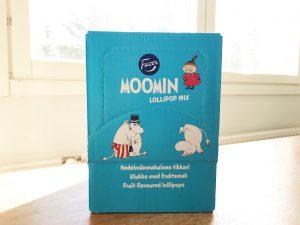 What should you grab home with you? Everything is cheaper than in supermarkets so it is a plus. I would refer Fazer mint with the tin box and Finlandia marmalade as a gift. A box of 147 pieces of Moomin lollipop is so tempting if you are a Moomin fan just like me.

Latest posts by Guest Writer
(see all)