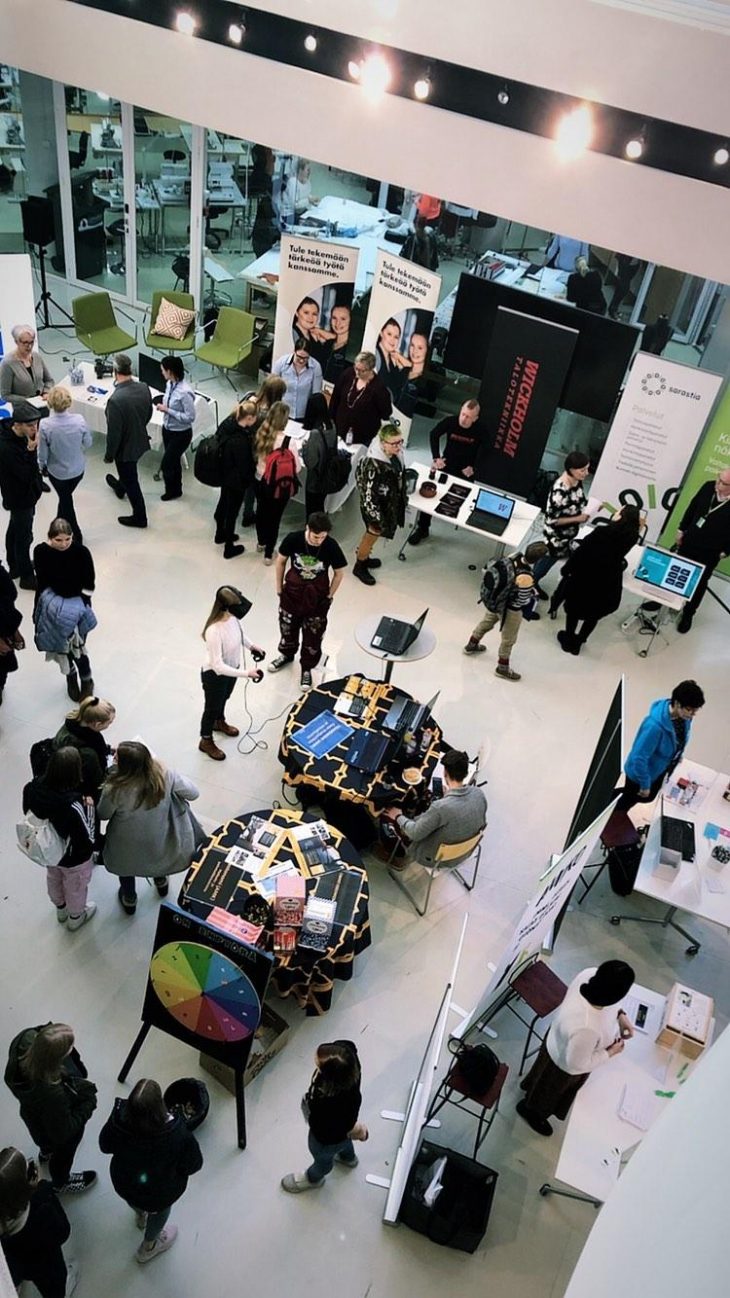 Last week on Thursday, there was an event held in Paja. As usual, The Insider was eavesdropping. For us to get started, we would like to thank our research and development department to give this opportunity. The concept of the event is to bring companies in one place and let them meet students. For us, students, this is a chance to look at our chances for future. And for companies, the same thing, they are looking for their chances for future. There was many companies participating and we had a chance to talk with all of them.
The best thing about the companies, in our opinion, was that they knew why there were they and what they were looking for. They were not just there to show themselves. They had specific qualities on the person they were looking for. And they had all the information with them. For example, VR, the train company was looking for qualified students to look upon their international operations. As the lady said, 'they operates mostly in Baltic region and their business is growing by day. They will need more employees in future and it is good to know what kind of people are going to be there for them. She also mentioned that the students should apply for their internship there.
Another company to mention would be Wickholm Talotekniikka. It is a building company that operates in Finland and considering to go international soon. They are also looking for international students with language skills of course. We didn't get specific information about where are they going to go international but they are obviously willing to employee people for their international operations. Our International Business students should pay attention.
Attendo, a healthcare services company was there with lovely ladies telling us about their possibilities, looking for Finnish students more than international. They are taking care of sick or old people and looking to recruit. Remember, helping is good.
They was more companies of course but, there was also XAMK working in there looking to promote our school to our students. We have some possibilities to work or get internship at XAMK.
With all these, all students should keep in mind that there is a lot of things going on around our school to find a path for our after school life. It is a funny way to do such a serious thing. Remember, you must be out there to get more possibilities of your studies. And you have be actively seeking for it.

Latest posts by Guest Writer
(see all)