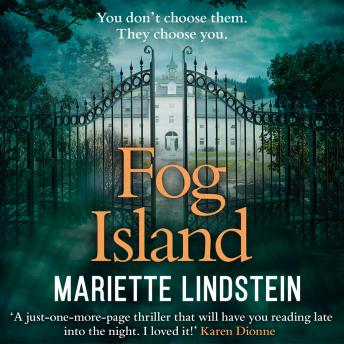 Hello readers. I am Joona Räty from Finland, and this is going to be my first article here on Insider. As a person who loves listening to audiobooks, I am going to review one trilogy I listened through on summer.
So, today I have decided to tell you about a trilogy called Fog Island. I listened it in Finnish but the first two parts of that trilogy are also available in English. Other languages include at least German and Swedish.
So, first some information about the author. Mariette Lindstein is a 63-year-old author from Sweden. She got inspiration for this trilogy from her own experiences with the Church of Scientology. She encountered the movement when she was a 19-year-old young woman. After 25 years she finally escaped from the movement which she later started to call a cult.
The book under a review is the first part of the trilogy. A psychological thriller called Fog Island was Mariette Lindstein's debut. Despite being published in September 2015 the book received Crimetime Specsavers Award for the best debut novel of 2016.
It all starts from a lecture. Main character Sofia Bauman falls in love with Franz Oswald, a leader of a new movement called ViaTerra. After a while Sofia sees herself working for the movement. Life is good and everything seems to go well. This is just what she needed, something new and exciting. There are just few things that don't add up. Why is the movement based on an isolated island? Why are the mobile phones collected from the staff? What is ViaTerra? These are the questions you must find answers by yourself.
Personally, I enjoyed the book. While the overall plot was kind of simplistic and predictable, it kept me intrigued to go through the whole trilogy. The story went on naturally, from the perspective of a young woman with thirst towards new experiences. The main character seems believable, but the setting has been aged. While a combination between modern world and a dark mansion located on a picturesque island might have sound realistic a decade ago, it doesn't anymore. Yet I find the setting classy and appealing, a bit of nostalgia from the good old times. I would rank the book 3.5/5.

Latest posts by Guest Writer
(see all)