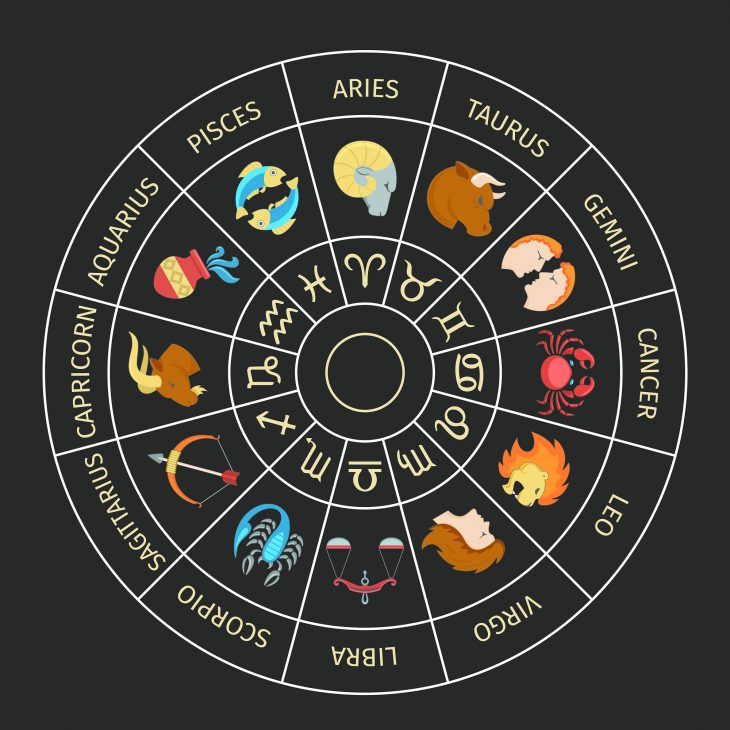 There is only one month left for this year, 2017, but who says we can't make the best out of it. I know that most of our readers maybe think that horoscope is not real but I like to believe that everything is written in the stars and hopefully after you read this article will believe on the stars too.
Aries (March 21-April 19)
This is the month when you will be more spiritual and intellectual than ever. Look out cause the stars predict a very interesting love life for you so keep your options open.
Taurus (April 20-May 20)
Finally the day has come that you will be rewarded for the hard work you've put into these last months. You may have a conflict or two with the people you care about, but not to worry you will get passed it.
Gemini (May 21-June 20)
Ah the twins, December it one of the best months for you. You will be characterize by wealth and prosperity and your health will be at its best.
Cancer (June 21-July 22)
These sun sign people should be careful because of many hard decisions they will have to make. Don't rush yourself to anything and just keep it cool, everything is gonna turn out great.
Leo (July 23-August 22)
Its finally the time you put some attention to yourself, this month you will be more interested in your own psychological well being, which is a very important thing. You will be characterized by creativity and independence. Never forget, you can always rely on you family and friends.
Virgo (August 23-September 22)
For this month you will find yourself being better by working in a team. You will spend a lot of time with you family and friends. Ah and also, your partner should be lucky to have you because you're going to be more sexually active than ever.
Libra (September 23-October 22)
Try to stay calm. You will try to do so many things at the same time that you will be left angry if you don't achieve them all. You will have a little struggle but nothing's impossible right?
Scorpio (October 23-November 21)
Scorpio people will get everything they want this life, be it in their job or even sex life. you will have a very good sense of intuition but don't forget to take care of your health.
Sagittarius (November 22-December 21)
This month you will probably be interested in a new love relationship and that will make it easier for you to enjoy every little moment.
Capricorn (December 22-January 19)
I am a Capricorn and well it seems like me an all the other Capricorns are going to have a good time this month. Its going to be a progressive time but also a time that we will be able to handle ourselves without any help or depending on others. It also seems like I'm not gonna be that broke this month haha I hope the other Capricorns as well.
Aquarius (January 20 to February 18)
Romance wont be your strongest aspect this month. But don't worry about it cause on the other hand things will get better financially for you, and you will also have new opportunities.
Pisces (February 19 to March 20)
Pisces are the winners of this month. You will get a lot of challenges in your life but guess what? You're gonna win them all. You will understand your worth and how mature you are to take your own decisions.

Latest posts by Stela Demaj (see all)