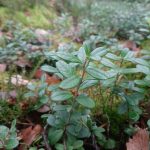 Finnish nature
What is Finland associated with? Of course with nature. There are more than 180,000 small and big lakes, which in Finnish language are divided in 2 groups: "Järvi" – is usual big or medium-sized lake, and "Lampi" – is lake in forest with size not bigger then 1km2. Forests in Finland cover more than 75 percent of the whole territory and only small part of them are available for wood production and this makes Finland one of the countries with the biggest amount of wood resources.
This feature allows government and people use nature in other fields such as tourism, infrastructure and sport. The most well-known national park in Kymenlaakso "Repovesi" has a lot of opportunities for hiking, camping and relaxing. Due to equipped bonfire sites, piers and rope bridge where people come from neighbour countries to see the beauty of these places and spend weekend or holiday. The location of this park is also really convenient. Only 55km from Kouvola, 77km from Mikkeli, 100km from Kotka, 180km from Savonlinna and Helsinki.
However, if you want to feel nature and breath fresh air you needn't go so far from your city or town. For example, just in 10 minutes riding a bike from our student house I found beautiful lake and equipped wooden footbridges around it. There were some families with children, runners and old people who just enjoyed being there. Also, in the western part of the town located "Niivermaki Nature Conservation Area".
"A wide variety of flora and fauna are located here in an untouched form. All buildings on the territory are eco-friendly."
Weather
Writing about nature, I would like to mention a weather factor. Of course, in different seasons the whole nature is different. The biggest question is when it is more beautiful? Some people would say: sure, it is summer, when everything is green, a lot of small plants like blueberry and wild strawberry in forests make it not only magnificent, but in the meantime tasty. Other will say, it is spring, when everything is waking up after winter, fresh grass in conjunction with first leaves create feeling of something new. Third will say, absolutely clear, it is winter. The snow covers everything and only always green firs stand with these white hoods and all these views are clear and I, partly, think the same, but, I am from Saint Petersburg and I like rains, and autumn makes everything outside especially magical.
In my hometown it is like a tradition to go somewhere in the suburbs and walk in yellow and red parks, when these colours are on trees and under your feet at the same time. This year, I could see all three stages of autumn in Finland and it was really interesting to see how environment gradually moved from active summer to the falling time and then more and more rains, which, finally, were changed by the first snow.
The main idea of this article is that when you live in a city, you ignore beauty of living part around you, but in towns like Kouvola and in Finland as a country which focuses more on saving forests and lakes you are starting to be more alive by yourself.
Credits: http://www.biopix.biz/kevaet-finland-spring_photo-62800.aspx , https://www.discoveringfinland.com/destination/repovesi-national-park/

Latest posts by Guest Writer
(see all)