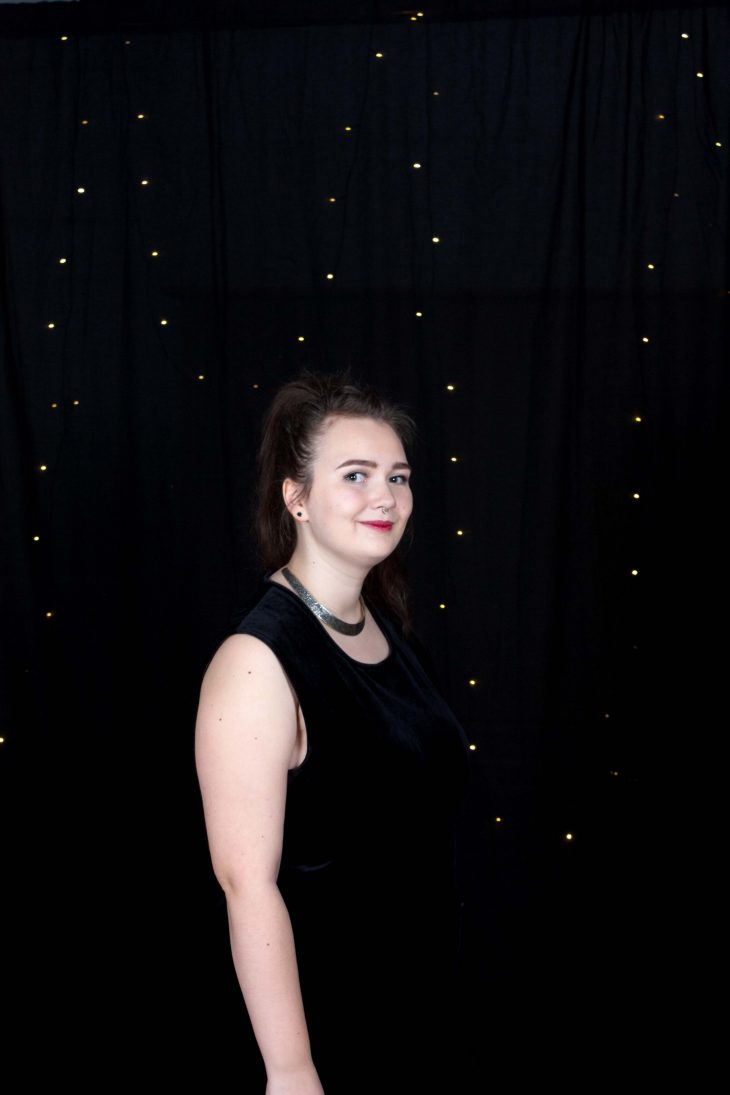 Independence Day Gala 2017
This year marks a huge milestone in Finland's history. In 6.12.2017 we have 100 years of independence. Finland has come a long way in just one century, and it is surely a cause for celebration. This year Finland is appreciated by numerous events, and so it was in XAMK Kouvola as well. 
Student union Kupla Ry hosted the independence gala in the 4th of December, for the second time in a row. Dress code for the gala was "black tie" and the event took place in Upseerikerho(the officer club), nearby our Kouvola campus. The venue was an excellent choice and it gave the gala the right kind of atmosphere.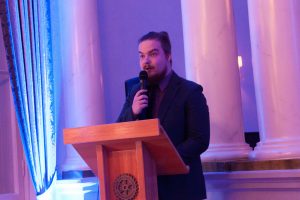 Antti Huuki from Kupla Ry operated as the master of ceremonies, and the gala began with his speech. The welcoming speech was filled with humor and it brake the ice, and made everyone feel warmly welcomed to the gala. The speech ended with the welcoming toast.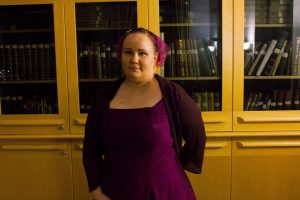 The student union Kaakko was presented by Rurik Rantalainen, who also presented his own speech regarding the Independence Day Gala.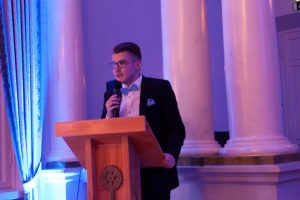 After the first speeches there were some free time before the dinner. They were serving variety of foods including fish, potatoes, variety of salads, gratin, not forgetting the menu for vegans. Food was great, and among many other reasons a good reason to participate in the gala.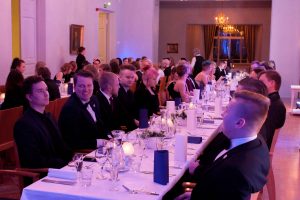 After the fulfilling dinner the evening continued with the speech of Petteri Ikonen, the deputy of XAMK. He mentioned our first-year journey as XAMK, and how it has had it ups and downs. He spoke highly of the students and how they are going to shape the future, each in their own way.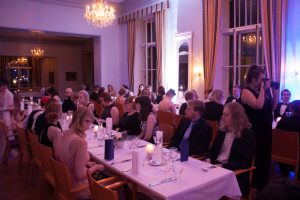 The last speaker of the evening was Matti Lindholm the deputy of Kouvola. He spoke how sometimes people underappreciate Kouvola, just by the fact that in the 70's cement apartment buildings were built all over the Finland, not just Kouvola. He mentioned the amazing nature and surroundings that we have in Kouvola, and reminded us how a such good place it is to live.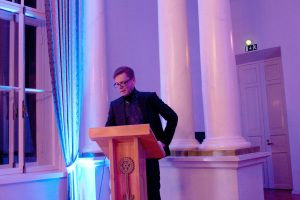 The gala culminated on the performing of duo Stella and Juho, who are known from the music competition "the Voice of Finland". They performed a variety of Finnish well known songs and couple ones in English, all with the guitar accompaniment.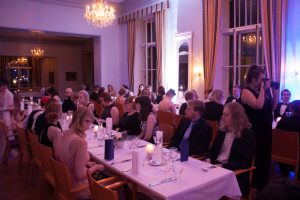 Finally, the whole Independence Day Gala was perfected with firework show in the school yard. It was the perfect ending for a great night. All guests willing continued their evening with the after party in bar Brooklyn.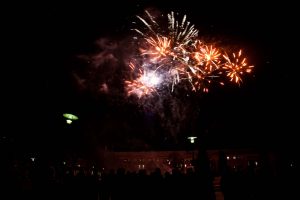 Latest posts by Hugh Clack
(see all)