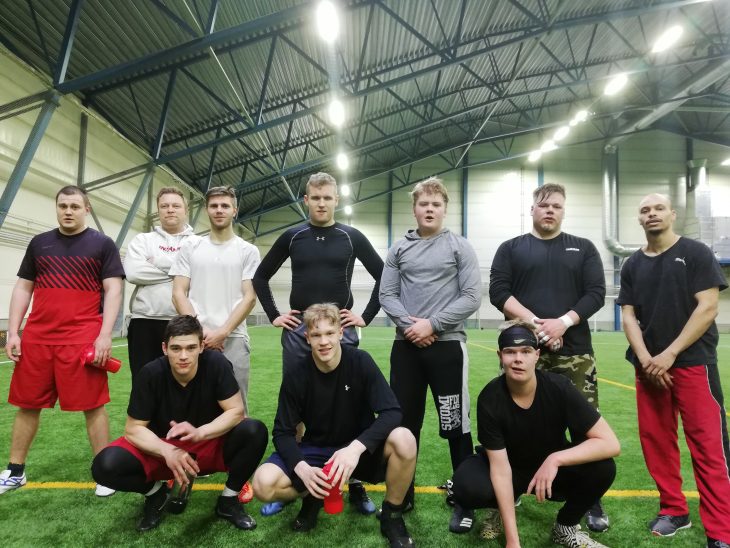 This week, once more, I was doing something different to tell you about. I visited the American football team practice in Kouvola. Yes, there is an American football team here. Even better, you, or anyone that you might think that would like to, can join there for sure. Let me introduce you an alternative sport and social activity. Indians Football Team.
The team has practices twice a week. The practice is kept in Sami Hyypiä arena in Kuusankoski. Right now, practices are on Tuesday and Wednesday evenings. But in summertime, they might change the day and the location because it is warmer. And the season is on summer as usual for Finland's sports activities. Yes, there is a league to compete. But as I talked with the coach, Mika; the competition level is nothing to be concerned for. Because there is none. Everyone who attend to the practices are doing it for hobby. He told me that people need to do their work, school, family stuff and then if they have time, they will join to the practices. When I was watching the practice, they were 10 people attended. In total, there is 18 people in team so 8 was missing. And the coach would like at least 25 people in the team, but it would be better of course if there was 40.
I asked the coach about how to become part of the team and the answer was clear. Just come. The detail work will be done easily but anyone can go and check for 1-2 practices and see if they like it or not. He is confident that people will like the training. And he offered me a conversation with the newest member of the team, Alexi.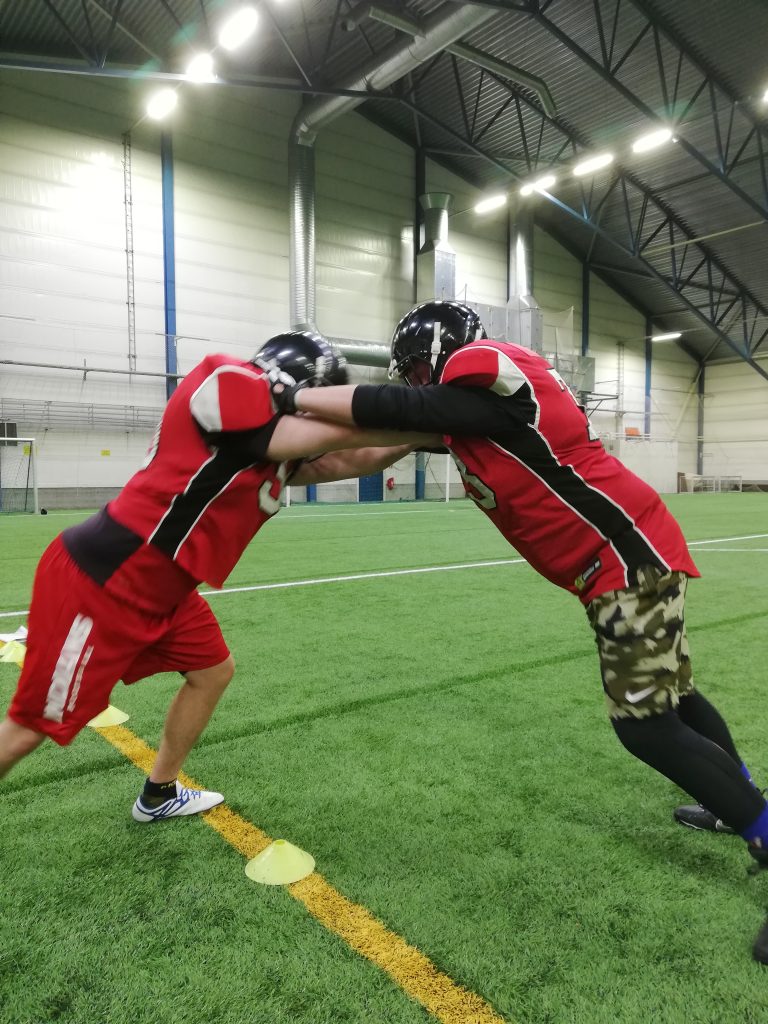 Alexi, as he told me that, has never done any sports before. And his friend got into the team and told him about it and invited him to join. He, obviously, said; well, why not. And he is one of the big guys of the team and he has a task. Defending. And he practices that way with another guy that teaches him how to defend in American football. He says, it feels very good to be part of the team and take part in some sports.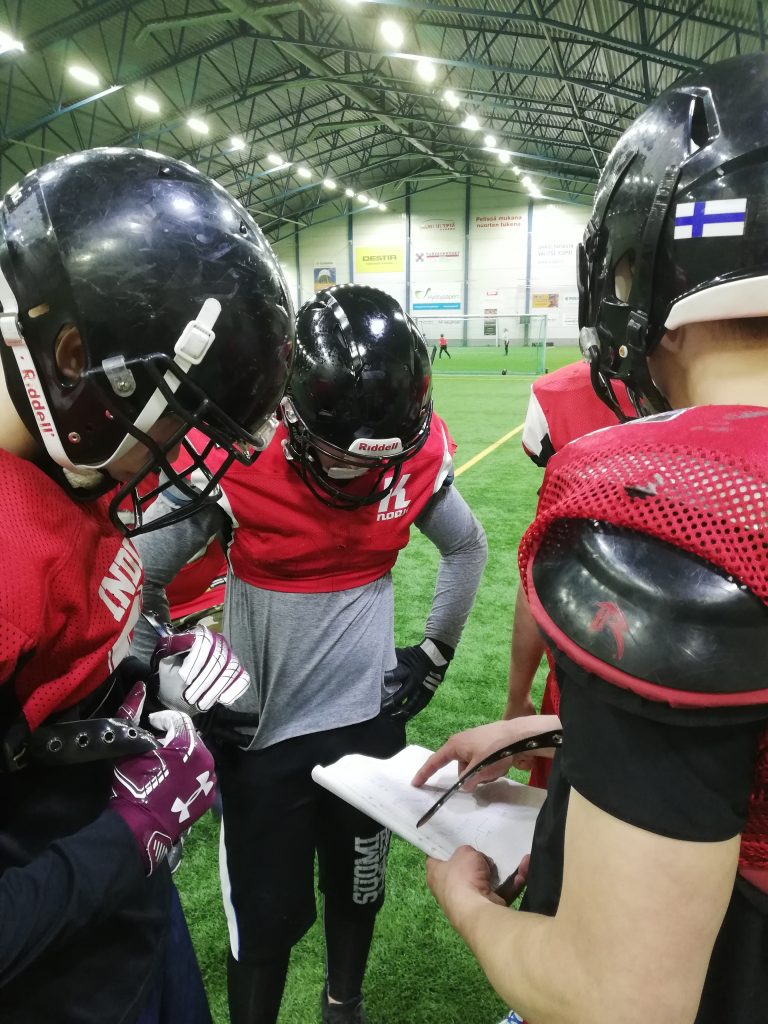 Now, let's talk about how to attend there. The practices are kept in, as I said, Sami Hyypiä Arena. On Tuesdays, there is basic training. And on Wednesday, there is tactical training which I attended last week. They were very welcoming people and as I heard from them, they make many social activities with the team like going to sauna after the training and then go to party. If you want to do sports and have fun, Indians Football Team is for you.
They have woman's team and children's team as well. The coach, Mika told me that everyone is welcome for the team. Big people, small people, woman, children, black or white. Before I forget, there is an American guy as well. And everyone I talked responded in English, so language is not a problem in the team either. Contact me next week and maybe we go check it out together. It is going to be fun.

Latest posts by Guest Writer
(see all)