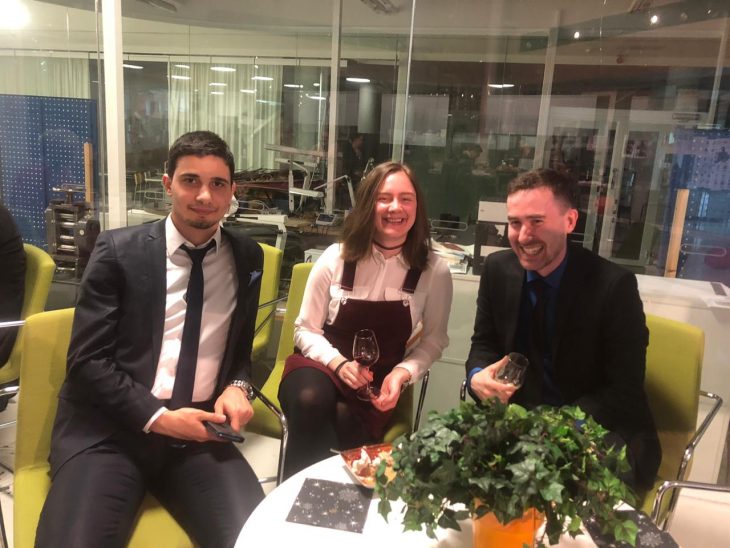 Insider's 20th Anniversary Poem
Two chairs at the feet,
Three issues a head.
A circular waist,
To give ample space, comfort,
And a place to be fed.
Colored orbs of oxygen and spit,
Down the stairs of a familiar room,
Supremely lit,
As a pianist played a cozy tune.
Do I look alright?
Is my shirt tucked tight?
The penguins worry and fret.
Am I shining bright?
Am I a majestic sight?
The pheasants chuckle and jest.
We drank red, white, and sparkling.
We ate feta, reindeer, and melon things.
We gave speeches about the present and past.
We laughed at each other for growing old, so fast.
Keep peace, a toast,
Let him brag the most.
For 20 years is no easy feat,
Being the editor in chief,
Of a 200-part team of elites.
A trip to the bar capped off the night,
Some stories of travels and whiskey,
Flying across the world in their mid-twenties,
And of how it came up,
And out,
And all over the place,
So quickly.
Its nice to part of a group,
To be accepted is felt in the heart.
I hope this will not be the last,
Of a magazine,
Whose idea, whose voice,
Is not so easy to impart.
To contribute to a greater cause,
Has been such an utter blast!
Here's to another 20, Insider,
I wouldn't have it any other way,
Let's do this again,
Until time ceases to stay.
Latest posts by Leif Heflin
(see all)