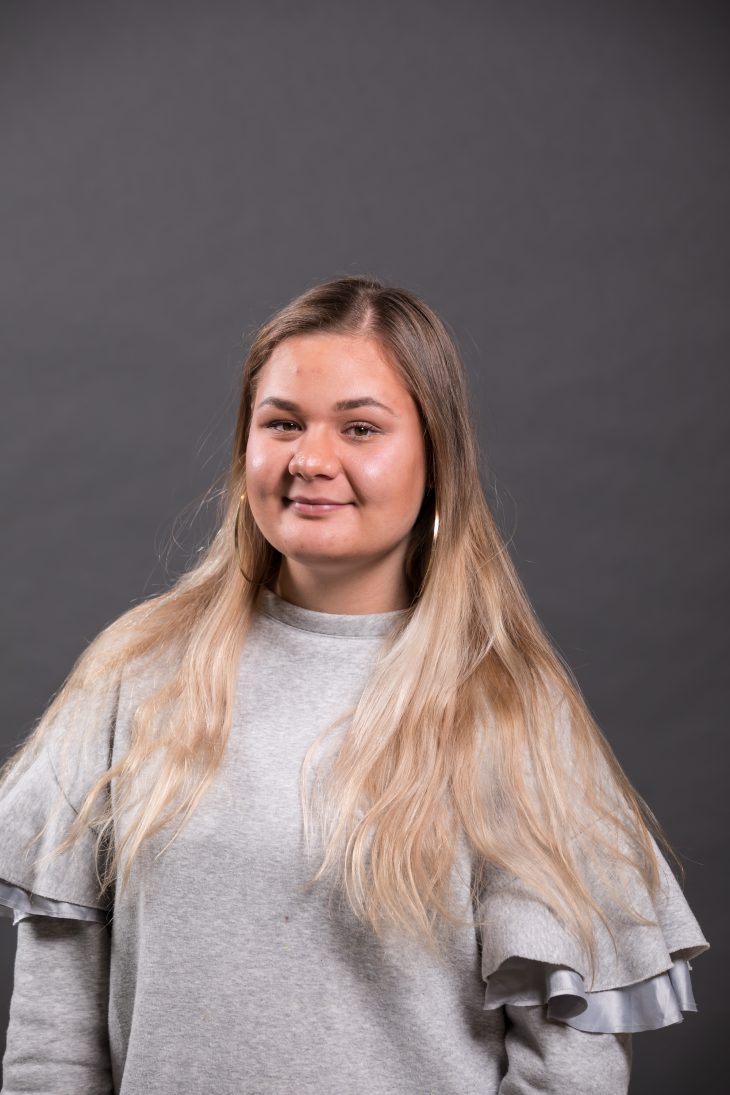 What is your name and where are you from?
My name is Irina Torvinen, I am from Helsinki.  
What do you study at Xamk?  I study fashion and costume design. I am currently in my 4thyear.  
How many countries have you visited?  I have visited about 30 countries. Seychelles, Spain, Taiwan, South Africa, et cetera.  but I really enjoyed traveling to countries. 
How many languages do you speak? I speak fluently, Finnish English and Spanish. And I am currently improving my Swedish Language.
Do you have any work experience: I have worked with a charity organization for two years in a ship travelling majorly around Asia.
How has this experience changed you in person? I now have a wider perspective of the world. I view the world differently than before. I understand better that not everything is about me. I have learnt to be open and flexible and understand other people who comes from a different culture. I encourage people to go outside of their comfort zones. Because if you don not, you will not learn new things. In order to get better and see the whole picture, you need to see what is out there.  
Have you gone for an Erasmus program already? I went to Spain for my Erasmus. I have learnt to speak Spanish, discover new culture and meet people as well. I stayed with a Spanish family. At first, it was challenging because I could not speak Spanish. Little my little, I found my place, speaking and also, I also had a Spanish teacher who inspired me and taught me Flamenco culture.
What are your passions? I love creating things with my hand, handcrafts, fashion Designing, Travelling, Languages and learning new things. I think the most important passion is learning. It is also the biggest passion I have. It applies to every single thing.
Who inspires you the most? God inspires me the most. He has created everything, He is the author of creation as well.
What is your favorite meal? I love Spanish food and Finish pastries. My favorite food are Finnish Macaron casserole and Spanish Lentil soup.
Tell us your latest collection that you are working on? I am working on wedding collection. I will make about 1-4 dresses. It is inspired by the Spanish gipsy culture which is known by flamenco music.
Where is your most favorite place on Campus? I love Paja at our Kouvola Campus. I love the architecture and the privilege to work in here.

Latest posts by Elizabeth Akinlabi (see all)