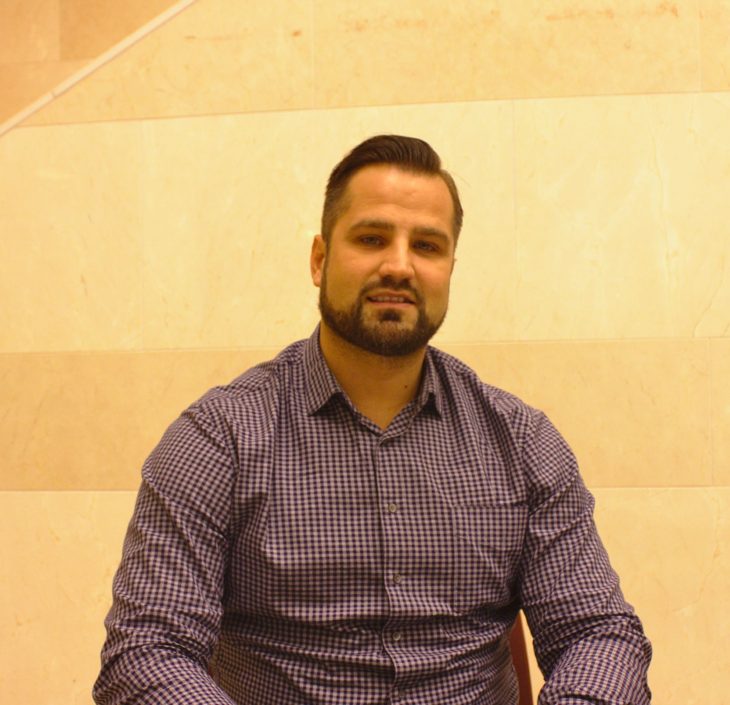 Interview with Tomislav Galović
How was your visit to Kouvola so far?
This is my second time in Kouvola, so I already know some parts of the city. It's good to be back in Kouvola. I have seen that the visual identity of this institution has been changed. I came here for an IBNM meeting and to promote one project of IBNM exchange and EFRI International Business Workshops. I can say a few words about this project.
I work in Faculty of Economics and Business Rijeka. We offer graduate, undergraduate and post-graduate degrees which are taught completely in English. I am the project leader of EFRI International Business Workshops. Next year will be the 4th.
What is this about?
It is a 5-day life learning program which includes students from various foreign countries, mostly from the EU. This program has several dimensions: educational, academic, and professional. The professional dimension includes lecturers from smaller companies so it's not only the academic thing going on. We have calibrated our program towards the preferences of students. We know that students like to sleep a lot. We initiate our program at 10 o' clock each day in the morning and we finish at 2 or 3 o' clock so that students can have more time for their leisure activities in the afternoon. You can take time to explore the city and the beaches. You have time to learn about business negotiations, international negotiations, business communication, and business psychology but also you can go to the beach. We have nice beaches and weather in Croatia. It is one of the most famous destinations in the EU. Have you seen Game of Thrones?
Maybe a few episodes.
It was filmed in Dbrovnik besides other locations.
I've seen in your trailer that there are very clear waters and the walking streets seem very pleasant.
We were a destination for Austro-Hungarian kings in the past, so you can see their architecture as well in an area which is a 20-minute bus ride from my city. The area is called Opatija. But back to the program:
Students listen to the lectures and are also involved in the discussion. One month before the start of this project students get a pre-assignment. It is often related to identify business and cultural customs of selected countries. So, they come prepared, they listen to the lectures from me and from representatives of the private sector, and all this knowledge is incorporated in their workshops. The students practice negotiating as a representative from a firm and negotiate with another company or other students. This year I would like to organize some company visits. This would be added value for the students. When they finish the program, they receive a 6 ECTS stamped diploma and an IBNM (Erasmus) network diploma.
Just to spark some interest for our readers: when dealing with negotiations would you say appearance is important?
This could be your advantage but if your attitude is not so good, I think people do not focus on your appearance. Be aware of your verbal and non-verbal communication, they make a difference. Controlling your emotions: be aware of your good emotions and bad emotions. I think these psychological aspects are more essential. Know your goals, strategy and mission and know how to achieve those. You must expect the unexpected. If everything works as planned, it just becomes boring.
Where can people sign up?
People can get additional information on our website efri.hr but there is a shortcut to the program at www.bit.ly/efriibw. They can follow us on Instagram @ekonomski_fakultet_rijeka. Also, on Facebook and Youtube. As I have seen from the interest from our partners, the year 2019 will be very colorful and interesting.
Latest posts by Leif Heflin
(see all)