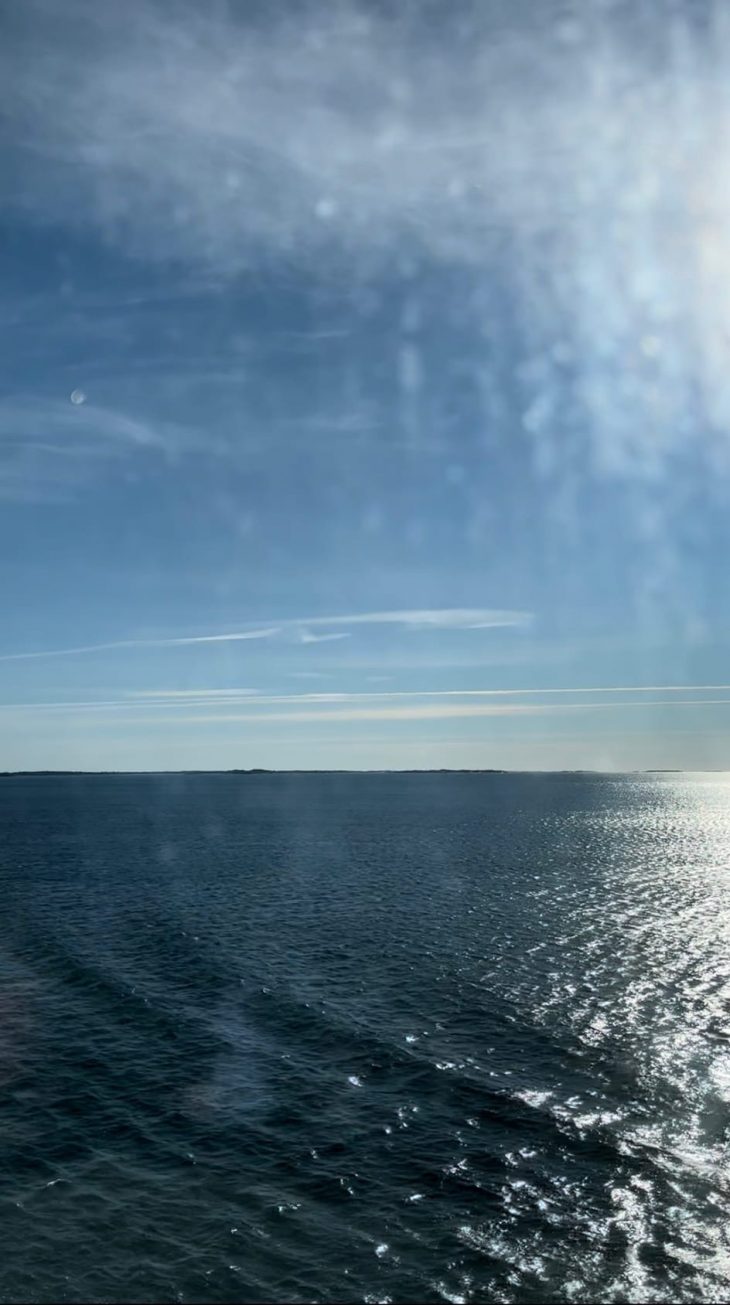 Journey from Turku to Stockholm. My winter break. Part 2.
In the morning, I walked to the ferry. I got my boarding pass safely and continued on my way. I decided that the best seat on the ferry was the deck and decided not to buy a seat in the cabin. A little more about the ferry. The name of the ferry running between Turku and Stockholm is Silja Galaxy. It was built in 2006 and it can carry 2800 passengers at a time. The ship has 10 decks and 795 cabins. There are restaurants, bars, duty-free shops and much more on the decks. There were many passengers and of course a lot of children. For them on the ferry was organized separate entertainment, contests, lottery, various shows, in general entertainment for all tastes. Here I was even a little disappointed that I was not 5 years old, then I would have definitely had fun.
But after thinking about the fleetingness of time, I went to the upper deck to enjoy the beauty of nature. By the way, on this ferry, there is another obvious plus, all the cabins are above the waterline. A long-distance ferry crosses the Archipelago Sea, quite a picturesque part of the Baltic Sea, located on the territory of Finland. The sea is unique as it laps the shores of almost 50,000 islands, from the skerries to the larger inhabited islands. Some of them are called the Åland Islands. The islands are part of Finland, but with Swedish as the official national language. Such is the paradox.
Along the way I saw countless lighthouses of all kinds, which help ferries and many other vessels stay on course.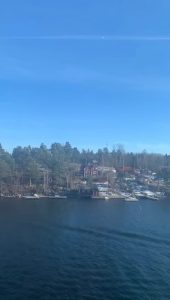 The Åland Skerries are considered the most rugged waters in the world. Unfortunately, I could only admire the beauty of the islands from the deck of the ferry. About halfway across, the ferry stopped in the town of Mariehamn, the capital of the Åland Islands, and some of the passengers got off the boat. It must have been very beautiful to watch the islands in autumn, when all nature is dressed in golden outfits. The islands, the blue sky, the blue smooth sea, the bright still cold sun, and the small colorful houses, I would have loved to stay here at least for a few days. But my plan this time, was somewhat different and already in a few hours we had to see the lights, the evening of Stockholm. And I'll be sure to tell you about that in my next post.

Latest posts by Guest Writer
(see all)