KUVAA JA MUOTOA EXHIBITION!
"Creativity is the banner of youth. It calls for humanity behind itself … Art will unite humanity" – N.K. Roerich.
TODAY I WANT TO TELL ABOUT EXHIBITION ORGANIZED BY VIRTA TEAM OF XAMK UNIVERSITY.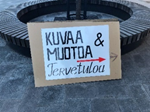 Kuvaa ja Muotoa (Art and Form) third exhibition is organized by Virta designer community. Virta operate in Kasarmimäki, they organize different events and try to make sure that students get right appreciations for their works. Also, they want that students from different degrees come together to work in mixed groups. Virta started at 2017. There have been 80 pieces from 47 student in exhibition. In 2017 the first exhibition was supported by Student Union Kupla, while 2 others have been organized by Virta.

Today I will talk with Touko Joentausta (head organizer of event in Manski shopping center in 2018/2019) and Aapo Suominen (one of the organizers) and they will answer some of my questions.
 What is the purpose did you decide to organize an exhibition? Aapo: We inspire to get more people interested in design and make design available to more people. Touko: I am hoping to get Kouvola's city life better and make students from different degrees to work together. Because those projects have given me most enjoying moments during my study life.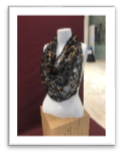 How many craftsmen worked on the creation of this exhibition? Touko: There have been about 15 people building the exhibition at Manski (from Tuesday to Friday (opening day)). What materials do you like best? Which one do you prefer? Touko: Maple tree and for finishing I prefer shellac. Appo: I like to work with wood, because its ecological and very forgiving to work with.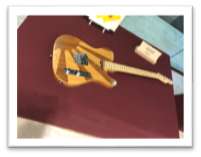 What audience is your exhibition aimed at? Touko: To show people in Kouvola, that in our school there is very talented students. And i also hope that some young people in Kouvola will apply to our school.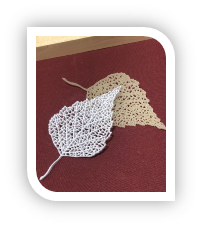 Do you have a favorite famous master whose example you take? Touko: James Krenov was one of the best cabinet makers in world. He is very straight about that everybody should work for their best.  Aapo: I really like the work Tapio Wirkkala and his use of Lapland as inspiration. I also admire the work of George Nakashima. How did the idea to open the exhibition appear? Touko: Student Union Kupla organized exhibition in center of Kouvola at 2016 and I was visiting there and started immediately think that this should be every year!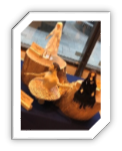 What heights do you want to achieve in the future? Touko: That we will be held exhibitions every year in the center of Kouvola. Our expectations are that more people will visit and more students will join, maybe other Xamks campuses will take part!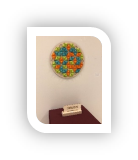 What was your first job(project)? Did it inspire you to create something new? Touko: My first actual work in Kyamk was sculpted sugar cube bowl and later i have sculpted several pieces for example coat of arm of my grandfather. Aapo: My first school work was little stool and it got me into designing more furniture and chairs.How many years have you been involved in creating such works? Touko: I have done handcrafts from childhood but more seriously my 6 and half year in this school. Aapo: I have been making and taking apart things my whole life.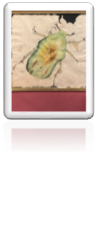 What had a greater impact on you? Touko: Internships in Netherlands because my bosses have always made sure that I have to make my best.  Aapo: Our furniture making course in 2nd year was huge inspiration to me and that was when I made my prince lounge chair which I am very proud of. What does it mean for you to come into the workshop every day to turn on the light and start working? Touko: It is peace for me. I am most relaxed when I can do my projects. Of course, sometimes it might be also stressful if something goes wrong. Aapo: Hard work will pay out eventually, and my work is something that i enjoy doing most of the time.

Does your team have any unusual signs of tradition? Touko /Aapo: We don't have any unusual traditions but we do drink unusual amounts of coffee in our meetings 😉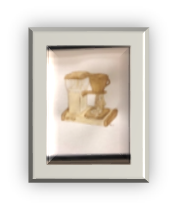 What are the pros and cons of your? Touko/Aapo: Pros that it is always nice to see and hear when student gets good feedback about their projects. Finishing project like opening of this exhibition gives some much good energy to see that again we can make something big happen. Cons are that these projects take a lot of resources and time.   If you were in a movie like "Night in a museum" and all your exhibits came to life, who would you have made the main character from the presented works? Touko/Aapo: Definitely the doll queen at the main door. But then it would be more horror movie.

Thank you for interview! but I want to ask you the last question: What advice would you give to beginners? Touko: Learn the basics and after that spend as much time as you can in workshop and always talk to people about their projects because i have learned most of my knowledge from other students. Aapo: Keep doing what you believe in, and you will find out your own thing.

Latest posts by Guest Writer
(see all)