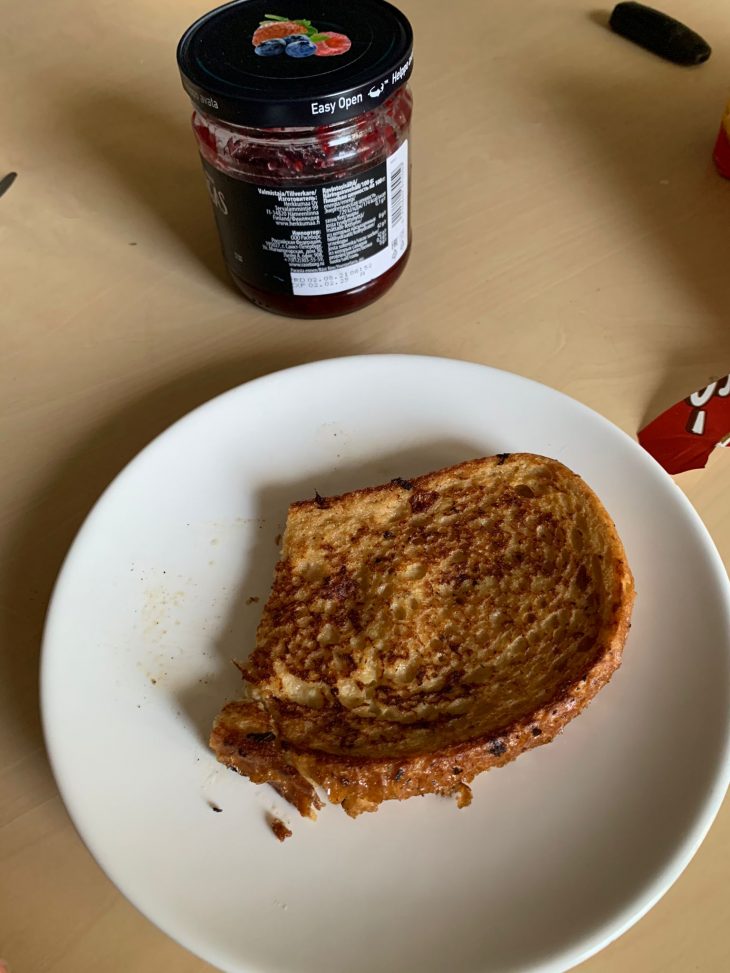 During this weather this grey sky, no one of us would love to hang out or leave the bed and the best combo will be of course staying at home watching a movie or series and drinking hot chocolate or coffee. That was my situation this week and I wanted to eat something sweet and salty at the same time and a friend of mine was starving and raring to eat le pain perdu this French recipe that is so easy and so delicious at the same time. It's so cheap concerning the ingredients you won't need any extra constituent and I'm pretty sure all of us have these on his fridge. Well, there is no need to talk too much let's start first with the main ingredients.
We will need:
-Bread as much as want it depends on the quantity that you are preparing
-Milk
-Eggs
-Vanilla extract
-Pinch of salt
-2 TBSP of sugar it would be better if it's the brown sugar
-Butter
-Oil
Steps:
Whisk the egg to mix. Soften 3 tablespoons of the margarine in a pot or on the burner and permit to cool somewhat. Whisk the sugar, salt into the egg. At the point when the margarine has cooled somewhat, gradually sprinkle it into the egg, whisking constantly. After it is all added, slowly blend in the milk and finally the vanilla. Whisk until just smooth and set aside.
-Heat the remaining butter in a large skillet over medium heat. Dip a slice of the bread in the batter and allow to soak for 30 seconds, no more. Remove from the batter and allow the excess to drip off, back into the bowl. Place the battered slice in the skillet. Repeat with the remaining slices. Cook until golden on one side and then flip to brown the other. Serve immediately–a fresh squeeze of lemon juice and a good dusting of powdered sugar is traditional.
Bon Appetit!

Latest posts by Guest Writer
(see all)