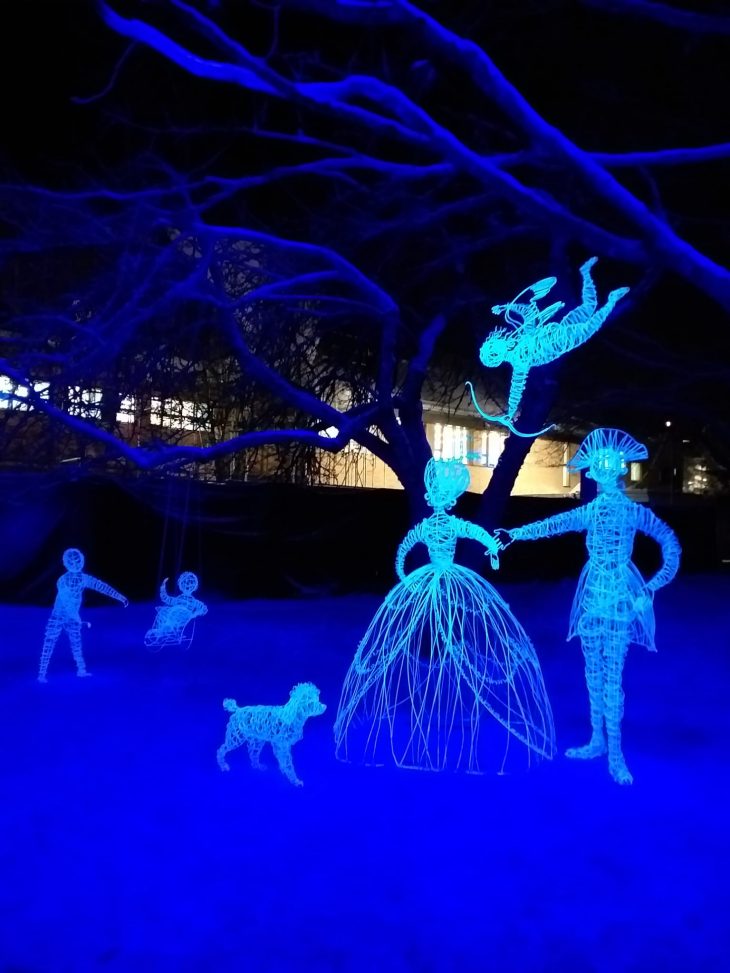 The figures from the past come back to life!
Kouvolatalo Park and City Museum area are hosting a beautiful exhibition! The event is open to the public in Poikilo from 28th November for two weeks.
The artist is Alexander Reichstein's, a Russian illustrator living in Finland since 1990. His art work is known for being interactive and for playing on the border between art and illusion.
Alexander Reichstein installed in Kouvolatalo Park a series of sensitive light figures that are shining during the darkest hours of the day. The artist explained that the idea behind this project is to bring back to life ancient human figure (and animal figures too!); ghosts from different eras until the mid-20th century, are coming back from the past to shine during the night. To make the atmosphere even more realistic, the artist chose to put a collage of music from JS Bach , Arvo Pärt and Sergei Prokofiev as background music.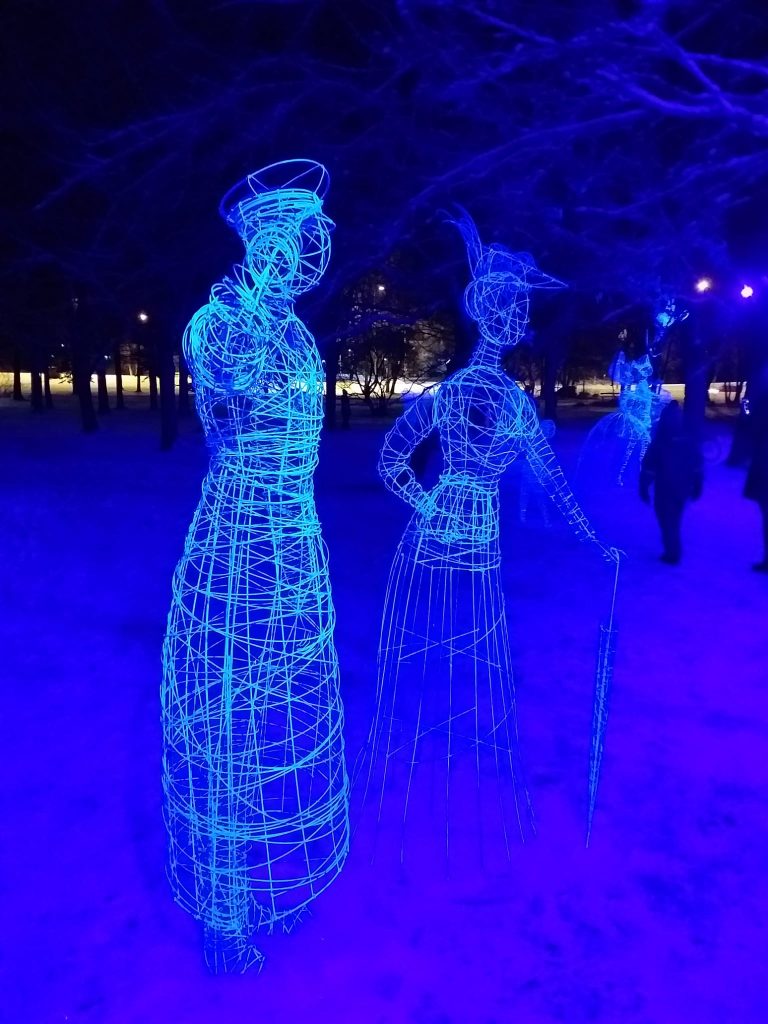 More light work can be seen indoor, in the Kouvola Manor Exhibition.
The atmosphere of this event is amazing, the contrast of the lights with the snow in the dark is incredible and by walking through those figures you are magically transported in the past.
If you haven't been to this beautiful event, you still have time until 8th December! 😊
Latest posts by Claudia Riva (see all)