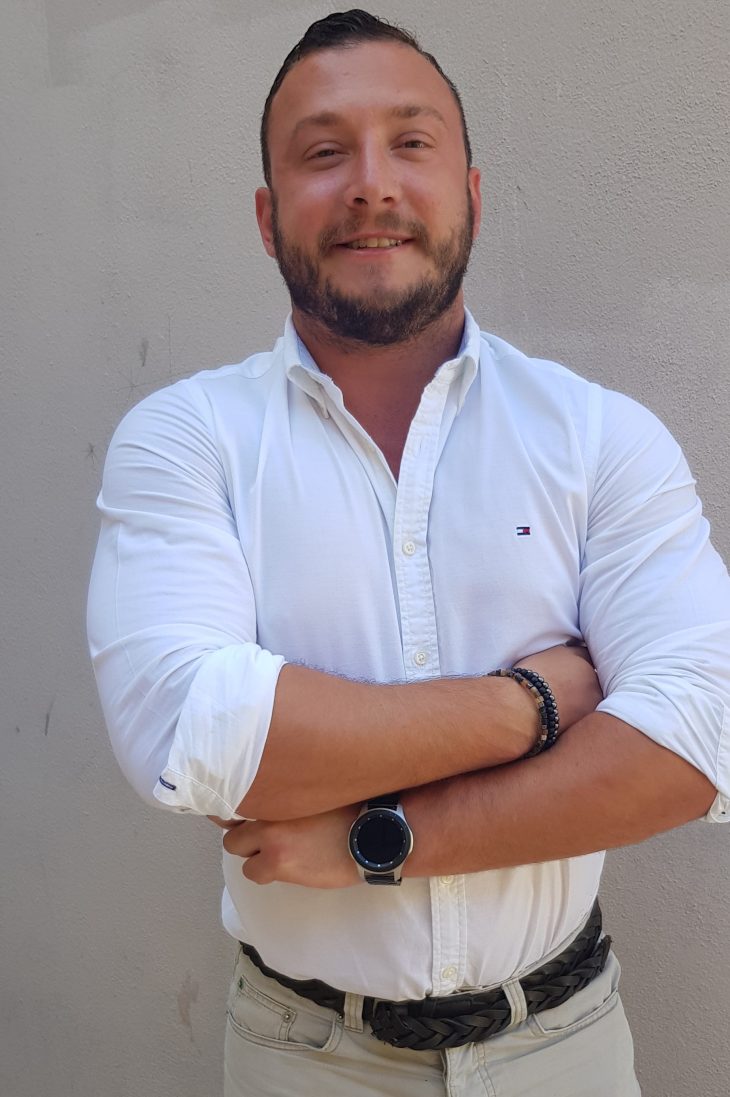 Could you introduce yourself please.
I am luke Vella. I am from Mqabba, Malta. It is south part of Malta. I am 30 years old. I am lecturer in MCAST University in Malta. I was previously an economist tot he Central Bank of Malta and I use to work in Real Estate. I used to sell properties and rent properties. I was also marketing manager of a very big company called ReMax. It is an international brand. Part of my job at Mcast involves teaching subjects related to economics and financial services. I teach first, second and third years in the course of Financial services management. My full time job is Lecturer. 
Is it your favorite? Lecturing?
Yes. It is my favorite job so far. It is something which not like every time I go to work, I just go out meet friends. My students, I consider them to be my friends because that's the best relationship with your students I think. It doesn't feel like I am going to work at all. 
What is the motivation for you to become a good teacher?
There is nothing more satisfying than seeing my students graduate. And it only takes that 1 student to come up to me to tell me 'thank you for all you have done with me. You have really helped me' And that is what keeps me going. It is better than giving me a monetary bonus. It is something which you can not buy. And the fact that I see students looking at me as though I am their role model, it is something which comes with a great responsibility. And even when you have students asking you 'sir, is this what I should do for a job or friendship. They look at me as though I am their friend not lecturer. That's the most motivating factor you can have in a job.
What are you doing here at XAMK right now?
I am looking at the different teaching methods. That Xamk teachers adopt. It is a known fact that Finnish education system is the best in Europe. So it only stands to reason that us, Maltese want to learn from the best. However, funnily enough, I realized that most of the practices that we do in Malta are very similar to what you do here in Finland. So it helped me reinforce what I do at my University. But at the same time, it also gave me insights to new techniques that other teachers use. For example, in Sara's lecture, when you were doing the presentations, it is something I don't usually give students to do. But I think it is a good learning method and I will definitely will be including it on my classroom. So, that's the main reason why I am here, not because of the weather definitely. I came here to see what lecturers are doing and try to adapt to techniques.  
Moving on to personal questions, What is your favorite book?
My favorite book would be The Stranger of Harlan Coben. It is also a series on Netflix.
What is your favorite movie?
I like all the James Bond movies, I find them interesting. But I generally like series more than the series. My favorite series are Game Of Thrones.
Did you enjoy any local food here?
The food is good here but nothing compared to Maltese food.
Which countries have you visited for the project that brought you here?
This is the first Erasmus project I am in.
Which countries did you visit? Which ones did you like most?
I have been in many countries and my favorite country would be Switzerland. It is the most perfect country I have visited.
Who is your inspiration?
Anyone who is better than me is an inspiration. But I do not have one particular.
Did you have much conversations with students here? What do you think?
Yes and no. I mean, I had conversations with students mostly through the activity we were doing in Sara's class. And the students are very, very knowledgeable about the subject they are learning. 
Do you see any difference between your students and here?
Oh, definitely. Maltese people are in general very loud. We are loud, we like to talk a lot and we like to voice our opinions a lot. And our students are exactly the same. If I start a point of discussion, I need to try to stop them because they will keep on talking. That is different. Very very different. Sometimes over here I saw it difficult for the teacher to engage with students and start talking and having conversation. Apparently, it is worse with Finnish Students. In Malta, it is completely different. 
One last question, How is this trip going to effect you back in Malta?
Honestly, I intend to integrate what we do in MAST with over here. And I intentionally want to start doing lectures in Malta for our students and having a Skype session with your class to share the lesson. I intend to try to do that because it is fantastic. It would be a different kind of event.  
What do you think about The Insider?
I think that this magazine is great and it's a great initiative for you students to expose your work.

Latest posts by Guest Writer
(see all)