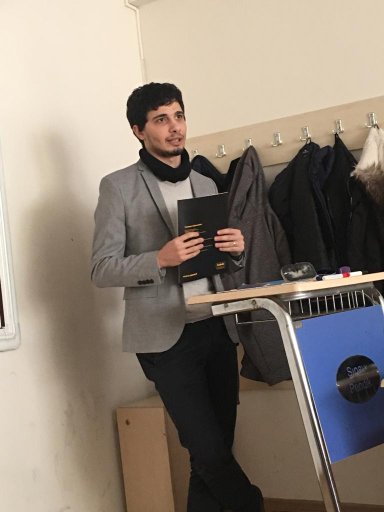 First of all, I want to say congratulations for the INSIDER. We are going to celebrate the 20th year birthday and I am very excited about it. After the celebrations, or dearly readers will know everything about it. Keep reading.
This week, I am going to talk about Students from Turkey that does not feel secure about their future. I spent last week in Turkey, my home country. Before I get started about it, let me tell you what the idea was and what happened.
When we first talked about student exchange program in class, we saw the list of the schools that has agreement with XAMK. I realised that there is no school from Turkey. That made me wonder why. Before I left for my holiday, I told my lecturer that I can go to few universities in Turkey to talk about the student exchange program and about our school to start an agreement. I think it would be exciting for both sides. Anyways, the international office of our school said that it is impossible because of the process. It could not be a student who starts the connections. And he told me that it was good idea, but he had another. I could go to high schools in Turkey and let them know about our school, which is what I did.
Firstly, I can say that there is a great potential. All the students were very excited to hear about the country, the school and about my experiences. Famous Finnish education system takes big part on this excitement for sure. I told them about my experiences as much as I could, but it was hard to convince them to the entrance exam because they have been prepared for a different kind of examination for whole their life. My behaviour was not about talking them into studying abroad, or in XAMK, I was more like giving them an alternative. Most of them said they would like to take that opportunity, but it is too difficult for them. But let me start with what they liked.
So, they liked the idea of student houses in Finland. Paying the rent and having everything inside the rent. Like electric and internet. They laughed a lot about the printers in the schools because they must pay a small amount of money to print for themselves. I told them about our relations with our lecturers. How they listen to our ideas and how they ask for feedbacks about everything. It was shocking to hear that our feedbacks take place immediately. Hearing this was exciting for them but since there was their teachers listening, I could not get too deep into it because she might have been offended. Didn't want to criticise Turkish teachers in front of their students. But the students did anyways. Overall, every student was excited, and they wanted to try it out which is hectic for me.
The language barrier is a great problem. The school I visited is a piece of failure in Turkish education system. They prepare the students to university examination and they don't focus on their education at all. Therefore, they don't learn any English. Also, some of the students complained their families, that they would not allow them to leave. I don't see any reason for that but maybe they have different families.
In the end, marketing XAMK like this will definitely get more candidates from Turkey for sure. But for sure, the focus should be on high quality high schools. The reason that I visited this school is that my cousin studies there and I had a limited time for preparing. So many people will like the idea of studying in Finland, because no one, including minister of education, in Turkey likes the education system. So, young people are looking for alternatives and they should know about XAMK for sure.

Latest posts by Guest Writer
(see all)