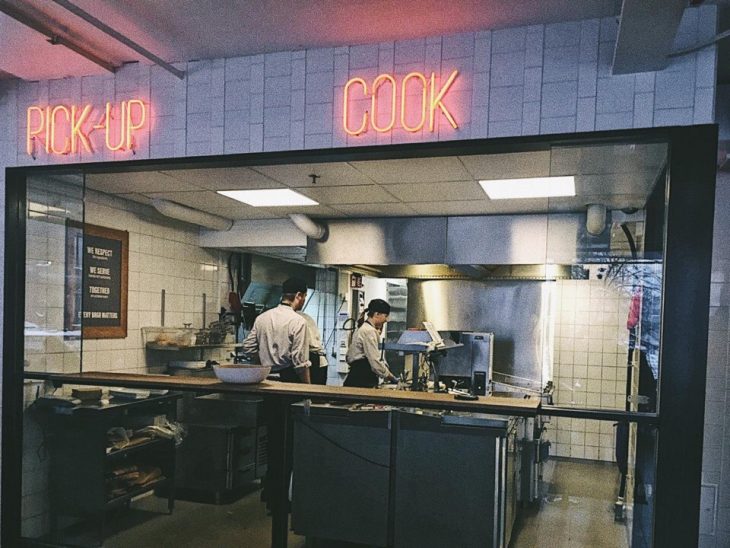 Food Corner: Friends & Brgrs
I am a huge burger fan and whenever I tried burgers I am like "meh, it is okay, but it could be much better." But burgers in this place truly woke up a long asleep gourmet inside me. 
F&B is rapidly growing year by year in Finland as well as in other European countries. The first restaurant was established in Pietarsaari in 2014 and since then they have opened three more restaurants in Finland in Helsinki, Turku and Tampere and even managed to go international expanding to Copenhagen in 2016 and Hamburg in 2017.
Friends and burgers has been voted best fast food restaurant chain in Finland recently and they do have solid reasons for gaining this title. Firstly, one of core principle of the company is transparency and it reveals in their approach to everything. They bake bun right there in front of your eyes in their own small bakery. And they also have an open kitchen, so you can watch all the steps of cooking process and lick your lips along the way. From my point of view, it is quite brave and deserves great respect to disclose "behind the scene" to the customers and this gesture creates trust in consumer`s perception of the branch and shows company`s openness.
Secondly, F&B mainly focus on burger`s taste and quality, therefore freshness and high-quality of the ingredients is the key priority.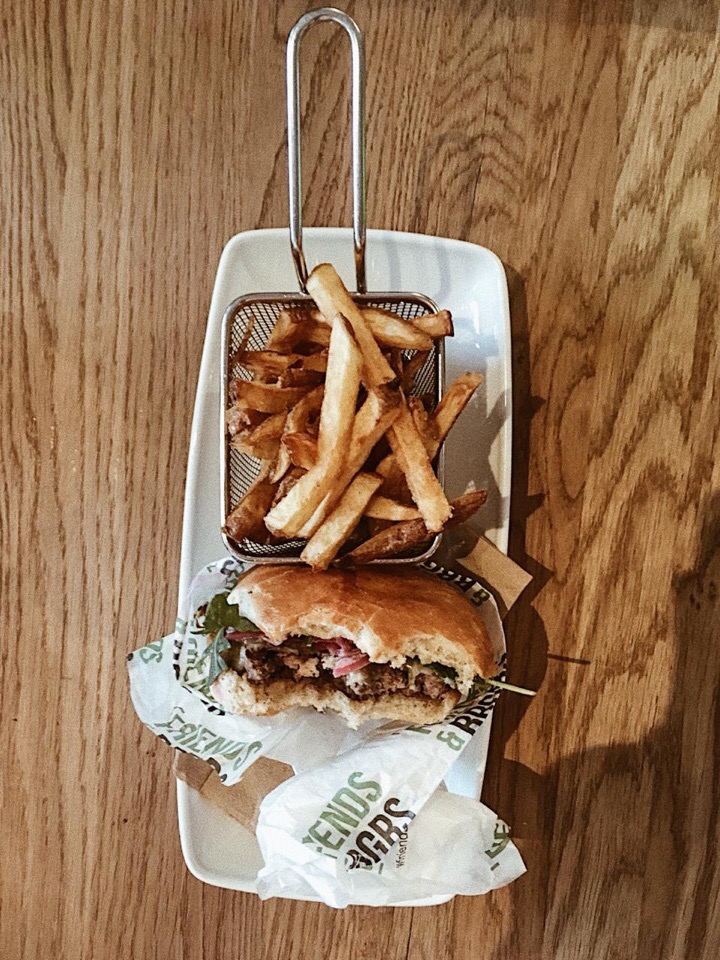 Thirdly, to my great surprise, they have relatively low prices which makes food affordable for most of the population. All the burgers cost almost the same price – 8 or 9 euros. So, customers don't have to make their decision depending on the price. Even though composition of the burgers seems to be pretty simple, but don't make a mistake thinking that taste is boring. I believe, simplicity of recipes is the magical key to the doors of fulfilling, rich and tremendous taste which sure lead to climax any food lover.
Not to mention the interior design of the restaurant, which also supports principle of simplicity and transparency. In addition, personnel are very friendly and the whole atmosphere creates a welcoming pleasant feeling and gives its guests unique dinning experience.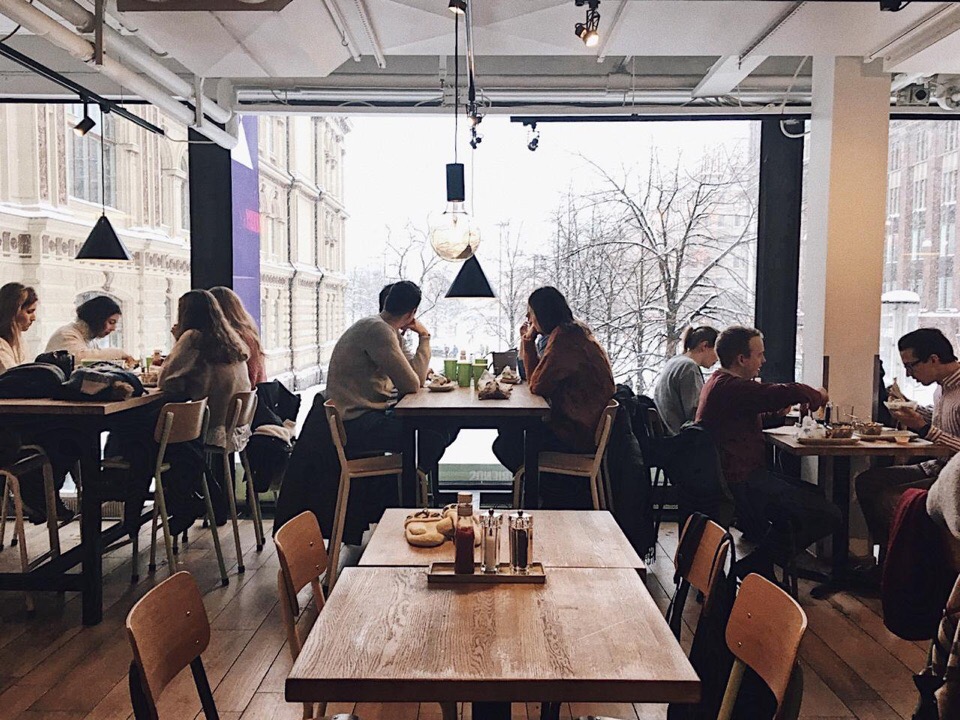 Finally, F&B underlines its diversity in selection of burgers with various fillings and also take care of vegetarians by offering Veganburger.
If you are looking for a great food experience and madly slobbering for burgers as I am, then definitely remember to stop by Friends & Brgrs next time you go out.
Food is one of the great enjoyments existing on Earth, so let`s experience it with all its intensity, depth and brightness.
Photos: Polina Vishnia and Julia Avksentieva

Latest posts by Guest Writer
(see all)