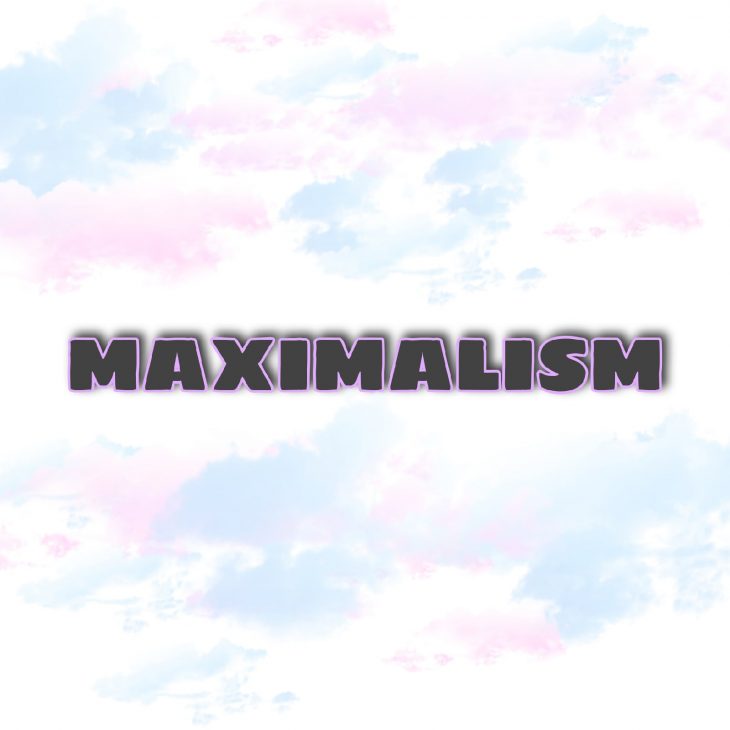 Today we are going to talk about miximalism. This word has several meanings, but we will cover only one of them.
Maximalism in design
Maximalism is the opposite of minimalism. In this interior is an overkill of color, furniture, decor, or trinkets, but an overkill of art, specially created, with taste and imagination.
Simple rules of the Maximalist style
1) We fill in all the empty places
A maximalist house is just usually overflowing with details, so it is worth considering and building a few more levels of decor. And it is best to start with a few basic details, this is a sofa, armchairs, a table, a wardrobe.
2) Play with colours
The limited colour gamut and the colour wheel rule are not about maximalist style. It is suitable only for those who are not afraid to use rich shades. Dark walls contrast with bright furniture, delicate finishes. Accessories and paintings immediately catch the eye, and there are no restrictions on colour, contrast, harmony, and tones.
3) Mix of styles
If you mix styles, then to the maximum. If you like ethnic artwork, animal prints, Victorian eras, rustic furniture, lush greenery, and the sheen of metal, there is nothing to give up. The maximalist style allows you to combine everything in one place.
4) Patterns and ornaments
The maximalist style provides for the wide use of all kinds of patterns and ornaments. You don't have to be limited to a few accent details. Therefore, if you like a chevron pattern, classic floral prints and Moorish motifs, you can safely use them in one place. In the maximalist style, there is no concept of "excessiveness". You can take a multi-coloured carpet as a basis, and then select other patterns of various scales according to shades.
4) Combining textures
Layering is the basis of maximalism, so sheepskin, woollen blankets, and silk pillows, and velvet curtains will be appropriate here. To all this you can add lace, appliques, fringe. And we must not forget about the walls. Texture can be added with carpet or embossed wallpaper.
5) Maximum light
Maximalism is ideal for people with an eclectic taste who find it difficult to limit themselves to narrow frames. This also applies to lighting. If a chandelier, then not one. Luminaires can be placed in different places, at different levels. These are floor lamps, table lamps, and sconces. A variety of sizes, colours, and styles.

Latest posts by Guest Writer
(see all)