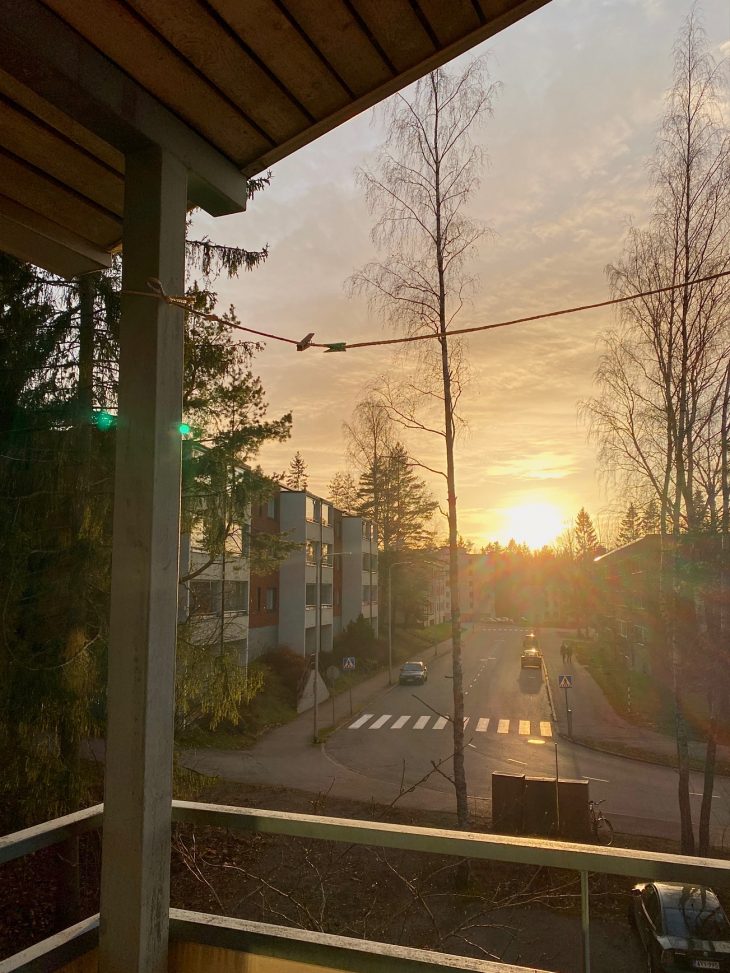 More than month in emigration
Several days ago I was talking with my family and have realized that I am already living in Finland for more than one month. Time is running so fast! 6 weeks is not a big period of time but this is enough to understand all the differences between Finland and my motherland (Russia), feel the mentality gap and starting to search the tickets back (Spoiler: it's impossible because Russian borders are closed in case of pandemic situation).
Studying abroad is challenge to yourself. When I was packing my bags, I was sure that first few months will be very challenging and hard, I won't have any friends, any places to go, any support and won't be happy. Fortunately, my life here seems to be not so boring and awful. Kouvola is a small city but full of wonderful people and places to visit. The biggest difference comparing Kouvola to my hometown is an ecology situation. The air here is so fresh! In addition, for the whole of my life I was living in a megapolis and now I have completely the opposite experience because there is a view to the forest from my windows and balcony. Living so close to the nature feels and inspires me. Also, here I have enough time for all of my hobbies. Everyday I am cooking interesting dishes. For example, several days ago I made cinnamon rolls (next time I should share the recipe).
Changing place of residence helped me to overlook on myself and think hardly who I am, what I want and where is my finally destination. Living abroad showed off that sometimes things are not going in the way that you have used to. Changes are not always bad, more often they will bring you to a better way.

Latest posts by Guest Writer
(see all)