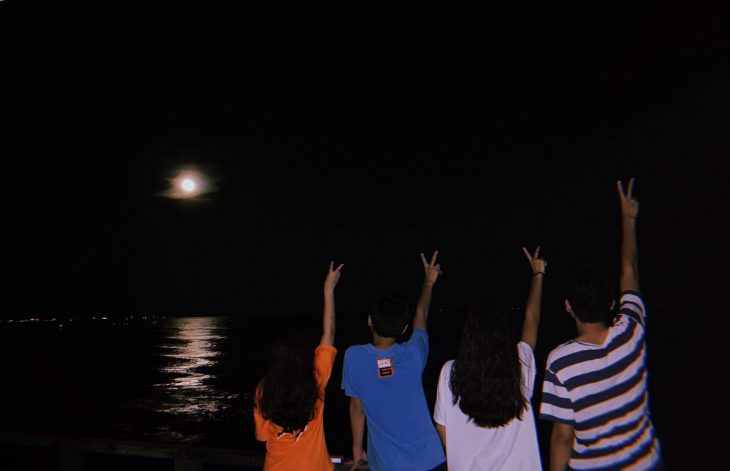 Motivation Is The Key To Success
Hello guys,

Are you a student at XAMK? I guess you are or maybe not. This is my first article as a member of INSIDER. Anyway, before doing something big and impactful to your life, you always have motivation. So let us explore the world of motivation.
Quick Introduction
I am Quyen from Vietnam and right now I am studying at XAMK in Finland at Kouvola campus. But why did I choose to move to Finland, a European country which is 8241 kilometers away from my home country? Well, I want to experience new things, explore the outside world, the scenery, the people, and the culture. That is my biggest dream and it starts to fulfilling when I have arrived in Finland.
What is motivation?
Motivation is to make you do something to achieve a certain goal, for example, you drink when you are thirsty or eat when you are hungry, you study to gain knowledge. You need to have motivation since it makes your "engine" start working and reaching your goal.
Why do you need motivation?
As I mentioned before, it is crucial to have the motivation to do your works efficiently. You do not want to go out when you do not have the energy, the motive. It is exactly like when you studying or working without gaining anything. You just do not want to do it, you could be bored, tired, or lack motivation. As Steve Jobs – CEO and co-founder of Apple Inc used to say: "The only way to do great work is to love what you do." So remember to have an interest in what you do. You can gain motivation from that too, you know. *wink*
How to gain motivation?
or me personally, set up goals and seek opportunities to get yourself close to your target. In addition, you can find and talk to a person or a group who have the same interest as you, not only it will boost your confidence, it will also help your motivation status. It always helps when you have a proper plan before you do anything, you will be well-prepared to deal with problems. Then when you start reaching your goal, that is what we called motivation, you are ready to move and achieve your own goal. But, the concepts about motivation are always different, that is why some ways only work for some people and I look forward to hearing about your motivation and what makes you start working/studying.
How motivated are you?
The size of motivation also affects your work/study path. For instance, I saw students who want to finish their studies in 2 years and students study Finnish online to master the language. I saw an employee who started working as a dishwasher then saw her became a manager after 3 years. Every individual has their own plan in life and their own motivation.
Conclusion
In my opinion, motivation has brought me to Finland, guild my way to INSIDER, and helped me reach many goals. A quick tip from me, you should focus on only things that really matter to you, have a big impact. But I really want to hear from you guys! What are your tips? Do you think only motivation is enough? I hope I can have your answer!

Thank you so much for your time.
Latest posts by Quyen Huynh
(see all)