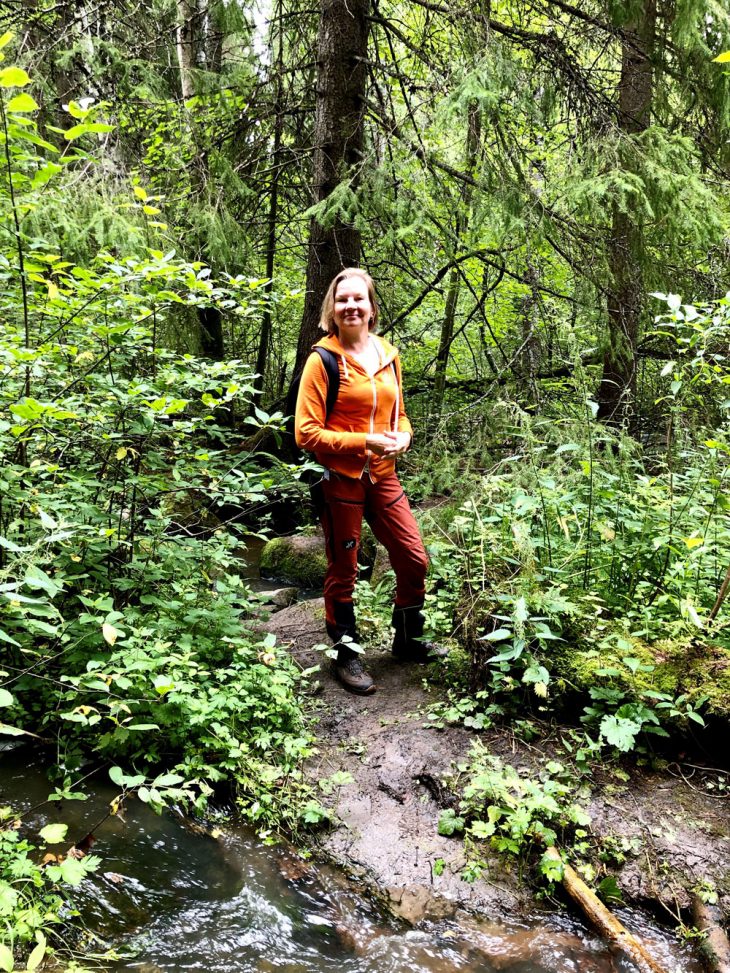 My experiences as an online student
I started studying for a Bachelor's Degree in Hospitality Management in August 2019. I was 51 then, with a long career working in environmental protection in a governmental post. Studying at a mature age suited me perfectly since my elderly parents had passed away and no longer looking after them had given me plenty of time to update my knowledge and gain new competence. As the lectures took place mostly past 5 p.m., combining work and studies was easy as far as the timetables were concerned – but not where the daily work load was concerned!
Online studies were never a problem as that was the concept from the very start, and I had come to terms with what online studies involved and demanded. I did not need much tutoring as my long work career had taught me how to manage my work quite independently. I never procrastinated but got to work immediately after the new courses became available on the Learn platform, reserving the books needed to be collected from the local library, looking for business partners for my assignments and starting to plan my work practice and even my thesis. After the first year, though, I decided to apply for a study leave for 15 months, and my employer agreed to my request. I am ever grateful to my employer for the attitude of letting their employees develop.
As the manager of my own time, I had the luxury of going for longs walks and meditating in the forest during the day. I find the forests a unique treasure of Finland, thus concentrated on nature tourism, well-being and health in my studies. I enjoyed planning trips and products taking place in the wild – always prioritising sustainability and respect for nature.
Currently I have just started my last 2 courses and hope to graduate in March 2022. Looking back, I have to admit I felt lonely at times and missed the support of the study group. In my opinion, seeing student colleagues in Teams will never replace face-to-face meetings, the togetherness and the laughter that would surely burst out if we got together. We do have an active WhatsApp group and support and encourage each other, though the group is diminishing month by month due to efficient graduating.
I want to use this opportunity to thank my teachers, especially my tutor Sirpa Sahinjoki, my thesis supervisor Eeva Koljonen and all my lovely student colleagues in group MRKT19SV. Have a good 2022 and stay safe.
Marjaliisa Clack, soon to be graduated Bachelor of Hospitality Management

Latest posts by Guest Writer
(see all)