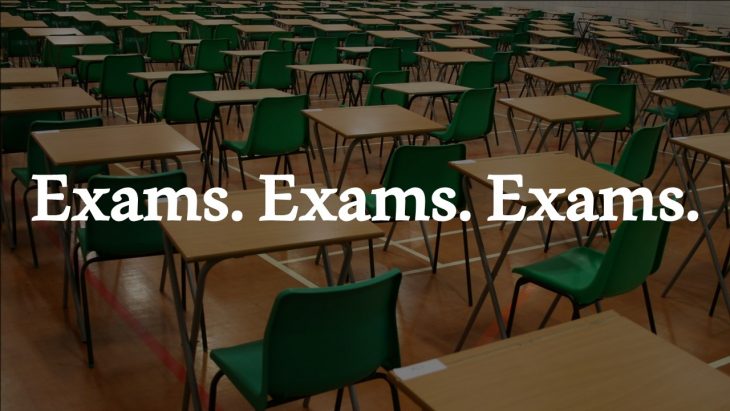 The first exams' impression
Yesterday, we had the last exam for our group in this semester. During this and previous week we have written different tests, with different teachers and in different conditions, but all of them are not the same as I had in my elementary and high school.
Preparation
Firstly, the thing, which is quite the same is that everyone was more or less nervous before exam, however, no one though he/she will not pass the test, due to clear information about subject from lessons and the system of marks. The thing, which makes you much more relax is that you can have your credits even if you have 1, and higher grades depends only on your own interest in subject and preparation for it. Here, I would like to share, one of the best way of repeating information the day before any event, which we found useful and convenient with my neighbour. If you both were studying during the course, just sit together and read slides or other books together and every time, when someone does not remember or missed the information, you can describe him by your own words or listen from him, in his explanation. By this way, you both remember it better, because when you describe something to someone, you also structure the information for yourself and after that, you have the whole understanding how it is work, not only words, that you need to remember.
Exams
The format of tests was not unexpectable and we had just multiple-choice test on our computers. Teachers gave us some rules we need to follow during the exam such as we were able to have only one open page with a test, turn off phones and to have a free chair between your closest mate. Also, it was not hardly-observed, usually teachers just kept order from their places and it didn't make any pressure. Particularly, about questions, it is interesting, that you don't need to learn definitions or memorize a lot of things, the only thing you need to do is understand the topic logically, which usually comes up when you listen carefully lessons and make some important notes to create the big picture.
So, I wish everyone good luck on exams, nice Christmas and Holidays!
Credits: https://images.theconversation.com/files/91716/original/image-20150813-21421-n6kzkc.jpg?ixlib=rb-1.1.0&q=45&auto=format&w=754&h=502&fit=crop&dpr=1

Latest posts by Guest Writer
(see all)